Woop for accessible, perfect and responsible deliveries for retailers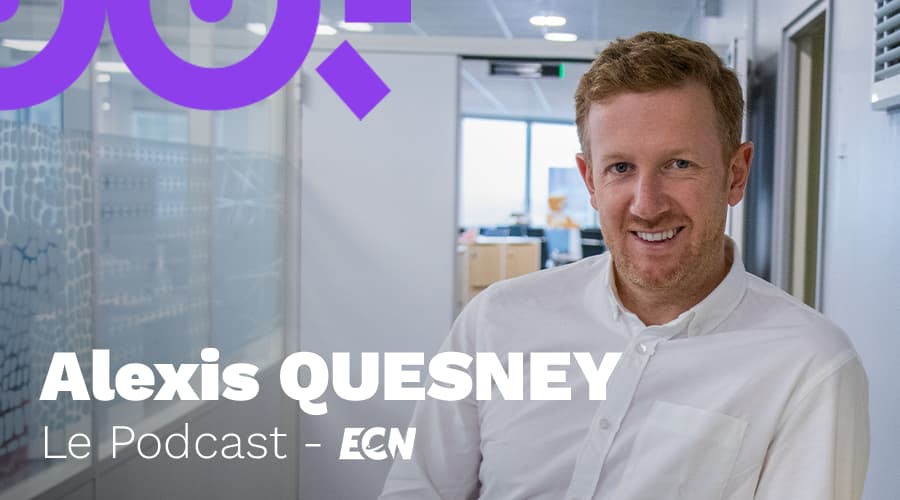 The Woop x Ecommerce Nation Podcast
Invited to Ecommerce Nation, Alexis Quesney, CEO of Woop, tells us about the stakes and the levers to make commerce and delivery more responsible and committed, for the planet, the brands, their consumers and the carriers.
The Woop platform at the center of your omnichannel strategy
The Woop SaaS platform orchestrates and optimizes, in real time, all your delivery solutions to offer the best omnichannel experience to your customers, while controlling your environmental impact. The Woop platform is positioned as a DMS, Delivery Management System. It is a logistics and technology tool used to plan, manage, optimize and execute delivery activities. In short, its role is to unify all delivery channels.
"Woop is a multi-transportation company, a retailer can connect to the Woop platform and will be able to access all types of transport partners available on the platform, industrial, eco-responsible or collaborative transporters but also local transport craftsmen who are essential to offer a quality service to our customers' clients."
- Alexis Quesney, General Manager of Woop
The last mile logistics market
Alexis Quesney shares with us the 4 observations of the last mile logistics market:
Finding #1: the high cost of last mile delivery
"Up to 30 to 40% of total transport costs between the place of manufacture of a product, sometimes very far from France, and the place of final consumption."
- Alexis Quesney, CEO of Woop
Finding #2: Last-mile transport is becoming more complex as the market opens up to new players
"Until a few years ago, we simply had transport manufacturers who provided deliveries. Today, we have web platforms, collaborative delivery solutions, and also transport craftsmen who are emerging every day, which makes understanding the subject of last mile delivery a little complicated for a retailer."
- Alexis Quesney, CEO of Woop
Finding 3: e-commerce is exploding
The direct consequence is that retailers are more and more dependent on delivery solutions and as a result, their share of delivered sales continues to grow. The challenge for retail chains is to successfully orchestrate all delivery methods by optimizing flows and associated costs while ensuring fast, high-quality shipping. (source: Fevad)
"Just a few years ago, a consumer could order an American refrigerator and be satisfied with a delivery on the sidewalk down the street. Now the consumer will demand that the appliance be delivered to the room of his choice, that it be unpacked, put into service, that the packaging be taken back, that the old appliance be taken back and recycled."
- Alexis Quesney, General Manager of Woop
The challenges of the last mile
Alexis Quesney shares with us the two main challenges for distributors and e-retailers related to last mile delivery:
An operational challenge: to rely on a network of transport partners that ensure a wide coverage as well as a multitude of delivery options: international, national, local, in a relay point, in a logistic cyclo or in a collaborative way in order to meet consumers' expectations
A challenge in relation to the brand experience: creating and maintaining a relationship of trust with customers throughout the delivery process and the post-purchase phase
"What was experienced during a purchase journey in a store or on an internet merchant site sometimes had little to do with what was experienced by that same consumer during the delivery journey."
- Alexis Quesney, CEO of Woop
The Delivery Management System by Woop: a gas pedal for your CSR challenges
Woop's DNA includes the desire to have a positive impact on its ecosystem and the planet. With this in mind, Woop has initiated a responsible and committed business approach: Woop for Good. A positive impact approach for the planet, our customers, their consumers and our carriers.
Thanks to the Woop platform, you have access to functionalities and effective levers to significantly reduce the carbon impact of your deliveries and propose a more sustainable, more human logistics strategy.
Alexis Quesney gives us 3 levers to reduce the carbon footprint of his e-commerce:
"If one of our e-merchants has not completely filled the delivery truck, he can propose to another e-merchant listed on the platform to complete it with his goods to avoid the truck rolling with empty."
- Alexis Quesney, General Manager of Woop
Manage and optimize delivery routes
Thanks to the Mapotempo by Woop application, e-retailers can save an average of 23% on the number of kilometers traveled compared to manual planning and therefore limit the environmental impact of delivery.
Eco-responsible transport partners with a positive impact on the planet
"Chronopost has invested heavily in a fleet of clean CNG or electric vehicles. Entrusting its flows to this type of service provider reduces the environmental impact of delivery. It is essential to communicate to consumers that the carrier we use is green."
- Alexis Quesney, General Manager of Woop
If you want to discover all the major elements to offer an optimal delivery experience for consumers and benefit from Alexis Quesnay's feedback on last mile logistics linked to CSR, we invite you to listen to the Ecommerce Nation podcast in its entirety right here:
Our Woop technology platform is available as a software-as-a-service and requires no on-site software installation.
For each delivery, the Woop platform automatically proposes different transport scenarios according to predefined criteria - price, quality of service, carbon impact - thus allowing you to choose the best offer at the best price, favouring soft mobility as soon as possible.
Subscribe to our newsletter