The rise of collaborative models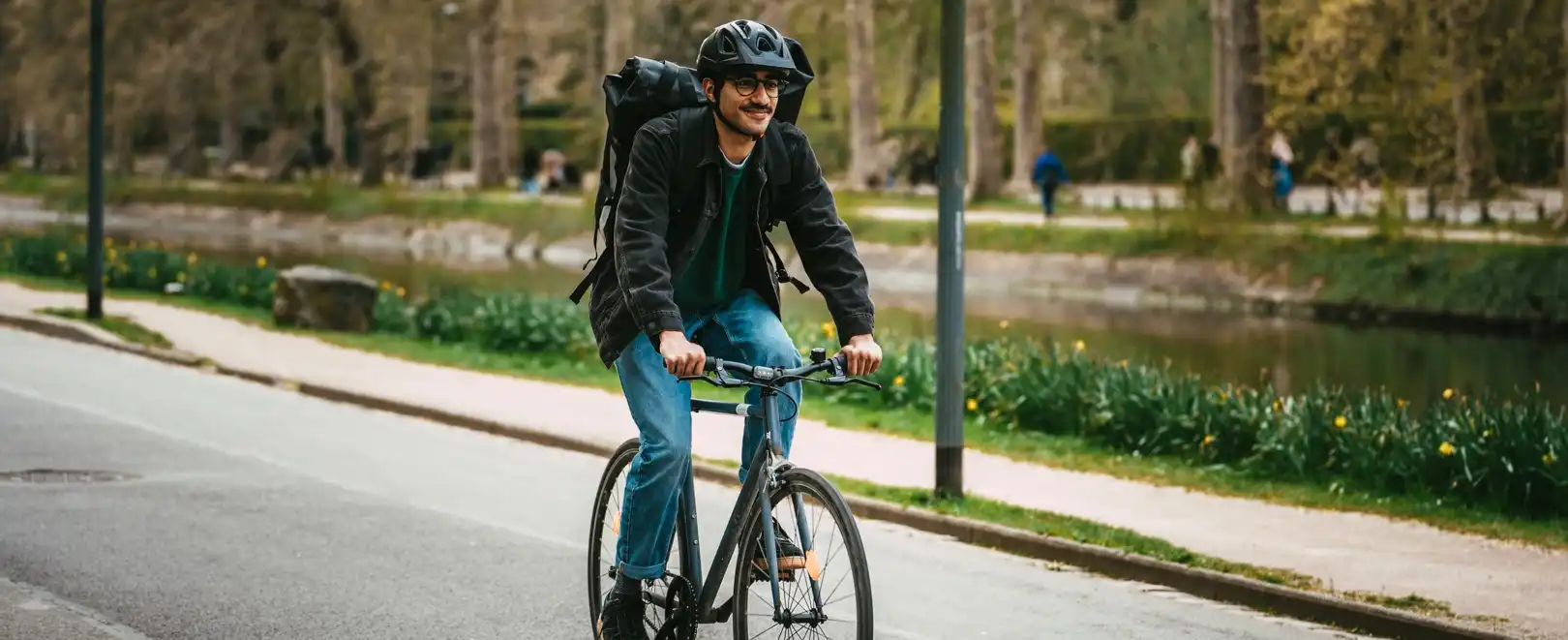 The birth of a new model
New players have emerged in the logistics sector through collaborative delivery.
Inspired by the carpooling model, the role of private individuals is to deliver but also to store parcels, food shopping or bulky products, thus taking advantage of their daily journeys and the storage space they have at home.
In recent years, the development of collaborative consumption has led to the creation of online platforms based on the same principle in the logistics sector.
The goal? To bring new solutions to physical retailers, e-tailers and consumers on these last mile issues, via collaborative delivery and collaborative relay.
In France, the first initiatives were launched in 2010.
"As early as 2016, when the collaborative economy was being deployed in housing and personal transportation, Yper developed the principle of collaborative delivery of groceries and goods from retail outlets to their customers. This delivery model relies on available resources (local residents, customers of the stores, "neighbors" and their means of transportation) that can be solicited through our application. Collaborative delivery thus makes it possible to optimize travel for individuals because it's still a shame to see so many empty trunks on the road!"
- Jacques Staquet, Yper
In 2019, a Capgemini study indicated:
55% of consumers would accept deliveries to people in their neighborhood.
For 64% of them, the person making the delivery is not an important criterion. > Finally, 79% of them say they are ready to make these deliveries for a lower price than that offered by the distributors.
"We got quite similar insights when we conducted our market research in 2015, ahead of the launch of Cocolis. 48% of the individuals surveyed said they were ready to make collaborative deliveries with the motivations of amortizing their travel costs (61%), providing a service (22%) or earning money (17%). Launched in late 2015, Cocolis is a collaborative platform dedicated to delivery. The idea of Cocolis was born from a double observation: shipping a heavy or bulky object can be very expensive (furniture, household appliances, bicycles...) while many vehicles travel with an empty trunk. It is important to know that 75% of car drivers have no passengers and that 18% to 24% of French trucks travel empty. We make it possible to optimize this."
- Julien Lardé, Cocolis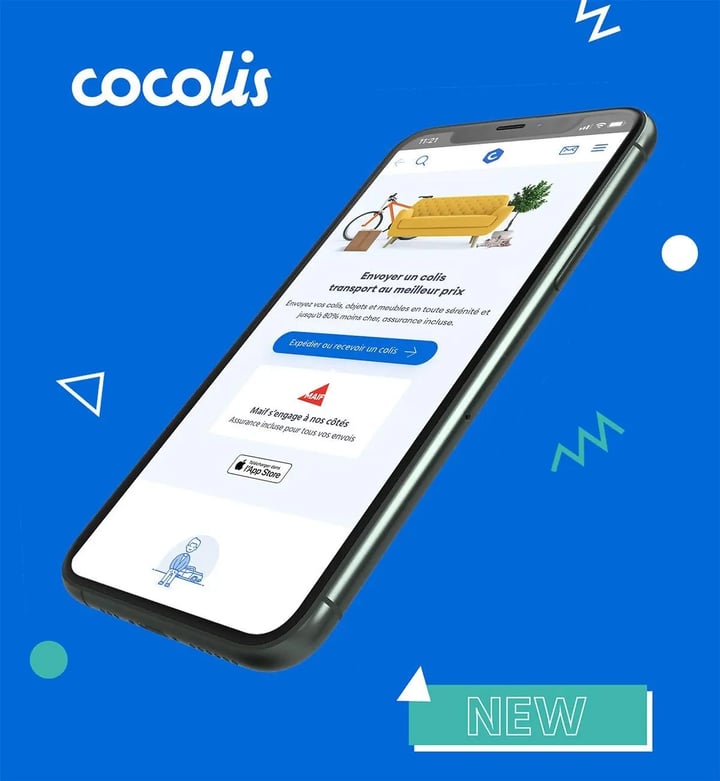 Indeed, this new collaborative model was born from a real problem: how to absorb volumes while online purchases explode while controlling the number of vehicles on the road?
"Noting the exponential need for delivery (last km, national, Europe) linked to the growth of e-commerce and exchanges between individuals; and the mass of trips made per day (car, truck, bus ...) that could carry one or more parcels, we had the project of pooling all these trips to connect them in real time with delivery requests."
- Julien Lardé, Cocolis
The benefits of collaboration
To stand out from traditional delivery and storage solutions, the collaborative model relies on solid competitive advantages.
Whether for delivery or storage in relays, the collaborative model allows a retailer to secure its capacity and the increase in volume during peaks in activity. This is made possible by relying on a large community of users.
"This is what allows Yper, for example, to accompany its florist partners during their peak periods of activity (Mother's Day, Valentine's Day) or to have accompanied Jeff de Bruges at the national level during the last Easter holidays and thus to carry out several thousand deliveries in a few days from nearly 200 stores... which did not offer delivery just a few months ago! Yper delivery is available 7 days a week and our teams are particularly active alongside our partners during their high-stake periods".
- Jacques Staquet, Yper
The appointment booking by the customer, also allows the reliability of the delivery and the reduction of the failures.
"Pickme allows retailers to :
- Increase their deliverability and guarantee the success of the delivery from the 1st attempt (30% of failure on average today): the Keepers are necessarily open on their indicated hours, and are never saturated. - Reduce the cost of re-delivery operations and after-sales tickets - Increase their storage capacity and instance solution in case of failure."
- Jessie Toulcanon, Pickme
Collaborative models actively participate in the reduction of CO2 emissions by using existing routes.
"By optimizing pre-planned routes for individuals or transport professionals rather than creating new ones, deliveries made via Cocolis help to reduce the carbon footprint of transport. Transport generates 136.3 million tons of greenhouse gases each year, 95% of which are due to road traffic.
- Julien Lardé, Cocolis
Transport savings for retailers, as costs are generally lower than traditional delivery and storage solutions (on average half the cost of traditional delivery solutions by a transport professional).
As for the neighboring relays, they offer an additional network compared to the classic relay networks.
"This new delivery method offers a dense network of 40,000 local Keepers (relay-neighbors), available on demand and in real time over wide time slots (evenings and weekends), and infinite storage capacity."
- Jessie Toulcanon, Pickme
It is also an opportunity for the brands to propose a differentiating offer, promoting social values by emphasizing mutual aid between individuals.
How to recruit and support individuals?
The recruitment of individuals is done very locally. It is mainly done today via social networks or local advertising campaigns. It is also done through sponsorship and word of mouth.
"These are local marketing plans that are piloted by Yper for each support and launch of the service for partner outlets. But we are talking about a multi-local know-how that allows us to treat several zones and launches in parallel thanks to "formatted" and proven plans, which are mainly based on digital levers or in partnership with local players".
- Jacques Staquet, Yper
In order to ensure a service capable of competing in terms of quality with that of professionals, companies must support individuals through processes and training.
"Keepers" are trained, knowledgeable and serious, Pickme proceeds to a selective and demanding onboarding :
✍️ Charter signed, TOS validated
🎫 Proof of identity and residence required
🎓 One-to-one training
🔬 Profiles validated manually
🤝 Personalized accompaniment during the first 2 deliveries
A trusted network that humanizes the last mile, thanks to our knowledgeable and engaged community."
- Jessie Toulcanon, Pickme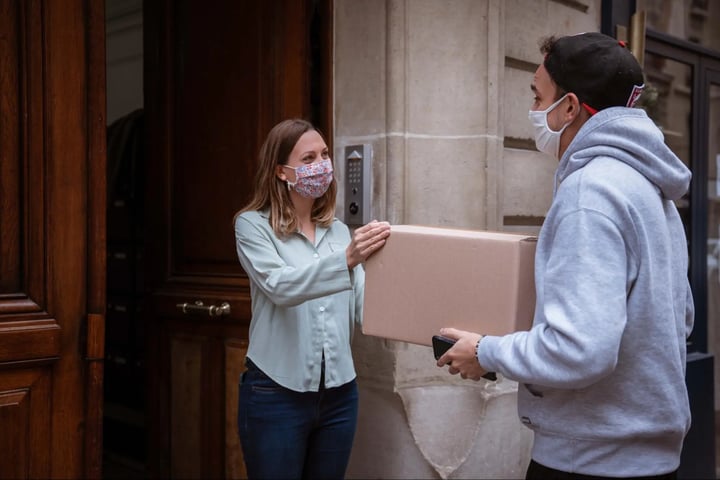 Working with private individuals also implies specificities to be taken into account in the construction of the offer, notably insurance.
"Insurance is a key success factor for us. It is included for all shipments up to 150€ and covers theft and accidental damage on the road. If the value of the good is higher than 150€, our users have the possibility to subscribe to an optional MAIF insurance with different levels of coverage (up to 5000€)."
- Julien Lardé, Cocolis
When particular rhymes with quality!
For retailers, the first obstacle to going collaborative is the following: how can I have the same quality of service with individuals as with urban delivery professionals?
"Collaborative delivery has this "challenging" thing about it: it doesn't involve professionals, employees or service providers that are selected, trained, sanctioned or promoted... At Yper, we welcome all those who want to get on the road and in service. The "shoppers" are individuals, who remain independent and "users" of our service."
- Jacques Staquet, Yper
Collaborative players have really taken charge of this issue and turned it into an asset!
Technological tools allow companies to manage KPIs, especially indicators for monitoring service quality.
Indeed, the NPS (net promoter score) is a key indicator as well as the successful delivery rate versus the failed delivery rate.
"The evaluation of Keepers is continuous and we have a strict internal rating system to ensure quality control.
When training Keepers, we alert them to the importance of reliable information, especially availability.
Our keepers cannot remove availability when a package is already on its way, they are only rewarded when the delivery is 100% successful.
To ensure their reliability, Pickme trains them and accompanies them on their first deliveries. Today Pickme has a 99% delivery rate, and no disputes or lost packages to date."
- Jessie Toulcanon, Pickme
A win-win business model
"By connecting these people, Cocolis promotes economical, social and ecological practices. Everyone benefits: some people pay up to 80% less for their shipment, others reimburse part of their travel expenses while providing a service."
- Julien Lardé, Cocolis
Collaborative models are based on the exploitation of each asset to share it with as many people as possible in exchange for additional income.
"Each Keeper is rewarded up to 1€ per package. They can expect to receive up to 300€/month in their kitty. Pickme works on a commission per package model based on retailers' volumes."
- Jessie Toulcanon, Pickme
A particularity of the economic model is that individuals cannot become "semi-professionals" whose main activity is the delivery of parcels.
There are therefore thresholds in most platforms to limit the number of deliveries or the amount of income to avoid creating economic dependence on the platform.
"Our economic model is based on the principle of commission on deliveries made and subscription to the point of sale or the company. The delivery will be charged between 7 and 9€ and the private individual generally receives between 5 and 8€ to make a delivery generally less than 5km... close to his place of life."
- Jacques Staquet, Yper
In conclusion, collaborative solutions are not intended to replace traditional transportation solutions: they are truly complementary.
Containment has had an accelerating effect on the deployment of this type of solution.
Collaborative platforms have demonstrated their flexibility, their ability to deploy quickly and to absorb volumes on local deliveries.
The growing number of platforms is evolving in a highly competitive environment.
They will seek to differentiate themselves by changing or evolving their model, by regrouping or through buyouts and partnerships.
"In 2021 Yper will assert itself as a hybrid proximity delivery platform. To date, we are developing two delivery proposals:

- Delivery from points of sale thanks to our communities of shoppers (occasional private delivery drivers), adapted for the transport of goods "that fit in a trunk and can be handled by a single person"

- Delivery from our "Hubs" thanks to our communities of Riders (independent couriers) who carry out delivery rounds for us for small packages, by appointment in some 20 cities in France."

- Jacques Staquet, Yper
WOOP TOUCH
Woop identified very early the interest of these new collaborative models.
Today, the biggest players are interfaced with our platform (Yper, Shopopop, etc.). The completeness of our catalog of transport partners allows brands to benefit from and select the best collaborative transport offer according to the type of product, the shipping flow and the customer's needs.
In addition, thanks to our Woop management cockpit, distributors have consolidated data to manage and control their carriers, whether they are collaborative, national or express carriers...
Woop offers local services focused on "last mile" delivery solutions. Our technological platform, unique on the market, aggregates and orchestrates, on a single interface, all the delivery offers of over 100 partner carriers. Woop identifies for its retail customers different delivery scenarios according to predefined criteria - price, quality of service, carbon impact - allowing them to choose the best offer at the best price, while favoring soft mobility as soon as possible.
Together with its customers and its network of carriers, Woop forms a connected and efficient value chain offering consumers a perfect delivery experience that is committed, effortless and positive for the planet.
Thank you for your expert word!

Source :
Subscribe to our newsletter