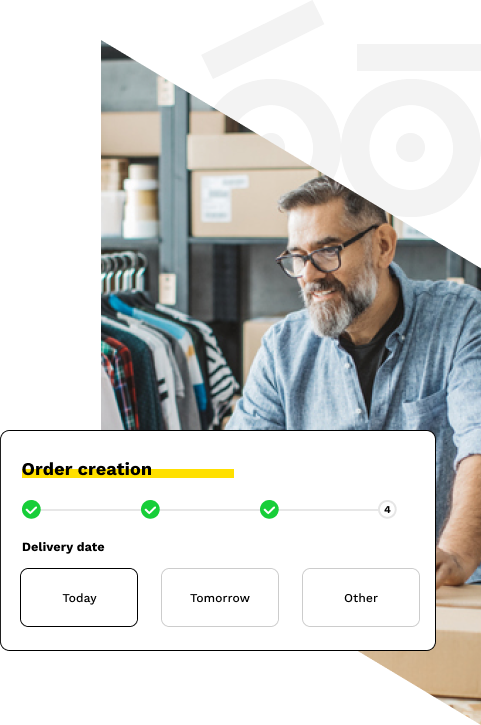 Woop is a harmonised last mile management platform, used to:
Satisfy demanding customers who are always wanting quicker deliveries
Maintain an harmonised delivery experience in an omni-channel retail setting
Challenge competitors by offering all modes of delivery

Feature details
Order entry tunnel
Real-time carrier eligibility through API
Management of multiple delivery services
Delivery promise calculation
Woop's checkout feature lets you display all the delivery promises available in real time, based on the customer's geographical location and the specific features of the product they want to buy.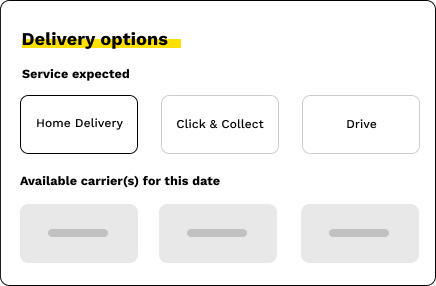 Advantages
Competitiveness
Stand out from your competitors and attract new customers by offering delivery services that meet their expectations and constraints.
Customer experience
Offer your customers an exceptional experience by letting them simply choose where and when they want to pick up their order, be it from home, in a store, or at a pickup point.
Growth
Increase the conversion rate of your e-commerce website and reduce cart abandonment by promoting the delivery guarantees your customers expect.
Key figures
carriers in the Woop network
savings on your transport costs
NPS (compared with 34 on average for parcel delivery)
incoming calls from your customers
Drive-through / Click and Collect
The Woop platform also integrates order collection services, so that you can offer your customers all delivery methods available.
Application for points of sale
The platform also offers a 100% integrated order entry interface for your in-store sales staff.