Woop is setting the commerce in motion
Woop was founded in 2018 and orchestrates all delivery channels into one digital place. Woop is a team of over 120 enthusiastic and committed Moopers, spread over 3 sites in Lille, Bordeaux and Pau. #JUSTWOOPIT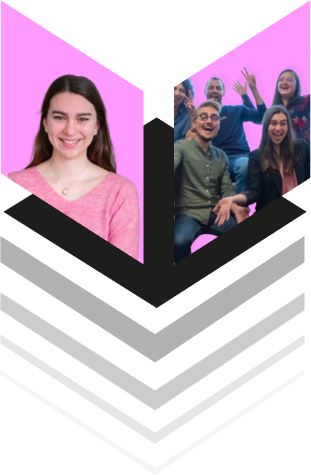 Discover the Woop Manifesto video
For us, delivery should be on the side of retail and experience. Where others just see packages, we see the teams behind them: the people involved, communicating with one another, getting to know each other, and innovating together to create new rules and standards. Delivery is a story of relationships, not just a simple shipment. #COMMERCEINMOTION
Once upon a Woop
Commerce is in motion, and so is Woop!
Creation of Woop
Woop was created in 2018, driven by several leading retail brands which were convinced that deliveries would one day be key to their business development strategy.
Commercial launch of the solution
Deployment of the Ship from store by Woop solution in France and overseas for leading brands on the market.
Full speed ahead!
As well as boasting excellent performances by quadrupling the volume of parcels delivered over a year, Woop has also rolled out the Click and Collect solution in France and Europe, and has established interfaces with more than 100 national, local and ecological carriers in just one year.
Acquisition
Woop welcomed Mapotempo, an expert in route management and optimisation, into its family in order to accelerate its growth in last mile delivery and strengthen the value of its offer by providing a complete and unified Delivery Management System.
Woop for Good: for committed
and responsible business
Catalogue of eco-friendly carriers
We put a lot of energy into connecting green transporters with our platform (bike couriers, on-foot couriers, etc.) Access the largest 100% carbon-neutral delivery network in France.
Optimised routes
Significantly reduce distances travelled during deliveries by 23%, thanks to the Mapotempo by Woop route management solution.
Dynamic eligibility
The environmental impact of carriers is a selection criterion that you can control through direct configuration via the platform.
Lead Moopistes
Discover our collection of expert leaders
Our Moopistes
Woop is made up of more than 120 enthusiastic and passionate team members with complementary and varied profiles, combining technological and business expertise.
We are constantly on the move, aiming to serve our ecosystem of partners and customers, leading with the famous tagline "commerce in motion". Our premises are located in optimal and stimulating environments, centred around promoting better lifestyles. We are based in the heart of "Ch'tilicon Valley" in Lille, and also have premises in Bordeaux and Pau.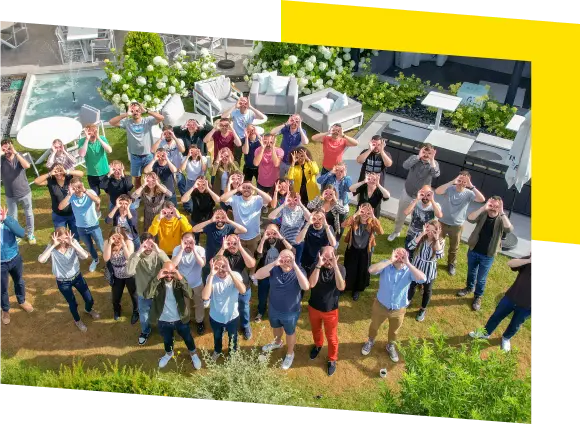 OUR VALUES
On top of supporting the growth of our clients and giving purpose to our mission, we are committed to upholding the following values:
Passion
Requirement
Impact