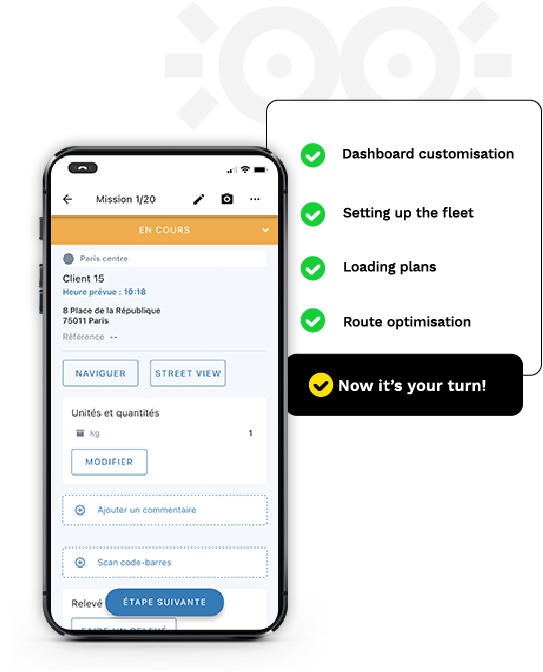 Master Mapo in less than 4 hours
Vehicle management

Destination point management

Plan management

Zoning and/or optimisation
Using the mobile application

Monitoring routes and using dashboards

We can help you get started with our route management and optimisation solution, either remotely or on-site.
Advantages
Takes context into account to speed up implementation
The training is non-specialist and contextualised in line with your business and the challenges you face. This makes it easier for you to plan for the future use of the solution.
Short format for better efficiency
We've used our 10 years of experience to optimise our content, ensuring that the training is completed in record time. No need for the people in training to come in for several days.
A range of options to fit your constraints
Our training can be done on-site or remotely, however you prefer. Each session can host up to 5 people.