Benefits: Service quality
Access consolidated data to manage your activity and improve your service quality
You can use the Woop platform to accurately measure your performance and identify areas for improvement. This makes it easier for you to keep your delivery promises, in turn keeping your clients and their consumers happy.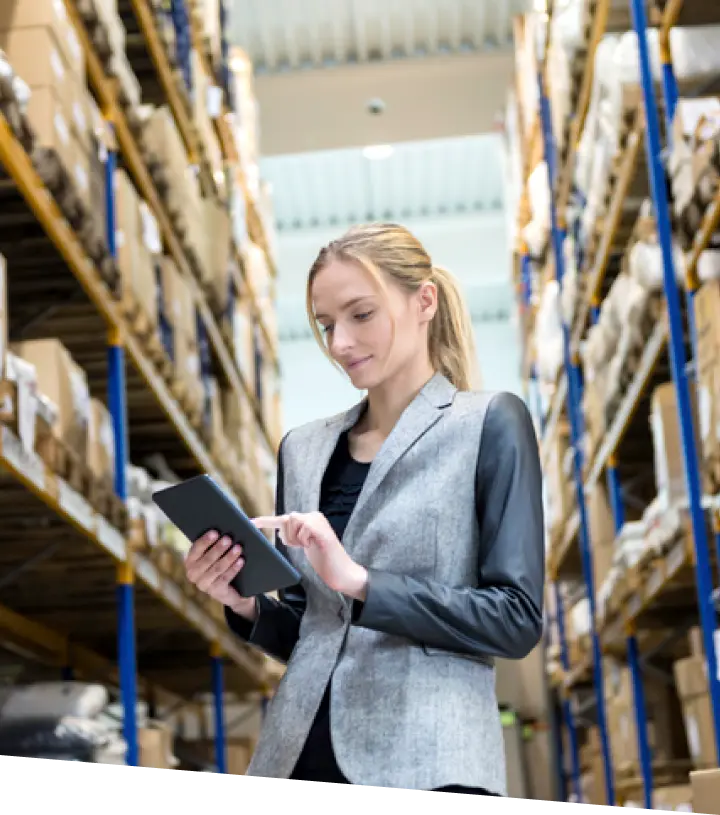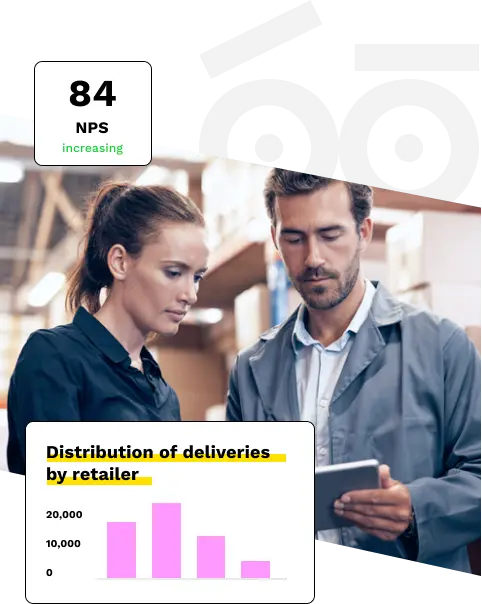 Deliveries have become a major issue for omni-channel brands. Take this opportunity to develop your business.
Continuously monitor your performance
Compare yourself with the rest of the market
Measure satisfaction by retailer
Be the best you can for your customers by providing a perfect end-to-end delivery experience. With Woop, you have the digital tools you need to keep your delivery promises.
Perfect customer satisfaction
Keep your delivery promises and provide the visibility your customers expect
A cockpit for centralised management of all your logistics data
With Woop, you can use dashboards and indicators to measure customer satisfaction, the quality of your services and the technical performance of your information system.
Detailed analyses of the transport market
You can benchmark yourself against our ecosystem of carriers on a daily basis and challenge your performance to increase customer satisfaction.
Delivery tracking
Real-time driver tracking, estimated arrival time and automatic notifications at each stage of the delivery allow you to communicate the right tracking information at the right time.
Woop, the favourite last
mile solution for carriers
For carriers, Woop is also:
A direct connection with brands looking to make deliveries
Business expertise available through auditing and consulting services
A label to enhance your professionalism and develop your visibility
A route optimisation and management solution
A mobile application to facilitate your drivers' work