The Woop Technological
Partner ecosystem
To answer your needs effectively, Woop has established
several partnerships with technology companies and
experts in the field of supply chain and retail.
Looking for faultless and seamless operational efficiency
The development of new customer journeys or experiences, as well as the search for operational efficiencies in order fulfillment, can quickly become a headache when multiple skills and functional building blocks are required.
To provide a seamless and efficient response to this challenge, Woop relies on its technological ecosystem of complementary solutions and supply chain experts. The openness of our orchestration platform facilitates integration with this ecosystem, as well as adapting to your existing architecture and technical environment. Take a look at some of the partners who are working with us to transform retail and last-mile logistics.
Discover our technological partners

Woop has been selected to join Scaler, the Atos accelerator, as a start-up participating in promoting carbon-neutral retail and e-commerce. Woop's delivery coordination platform complements Atos' portfolio of solutions, making omni-channel retail a reality.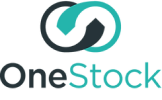 The Woop solution is integrated with innovative order management systems (OMS - Order Management System). These partnerships allow you to ensure the fully automated processing and tracking of orders, from their creation to their delivery, including the selection of the best starting point: from the most ecological to the fastest, but above all, the one that allows you to keep the promises made to your customers. OMS solutions complement the Woop delivery orchestration platform by providing a consolidated view of available stocks at the various departure points, in warehouses or in stores.
Route planning and optimisation




In addition to our own route management solution, Mapo, the Woop delivery orchestration platform also interfaces with alternative solutions via API.


Woop is working alongside expert consultant companies in the field of supply chain and retail. These experts provide our clients with a high level of service.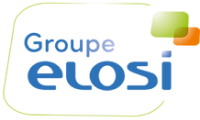 With the bonus of its location in the heart of the Lille metropolitan area, Woop works with local companies on technological support and design. The close collaboration we develop with the DSBs that work with us is similar to the one we create with our clients, doing everything to ensure that their projects are successful.
WOOP is also a member of the NUMEUM association, the voice of the digital industry in France, and is also part of FRANCE DIGITALE, the leading organisation for start-ups in Europe.