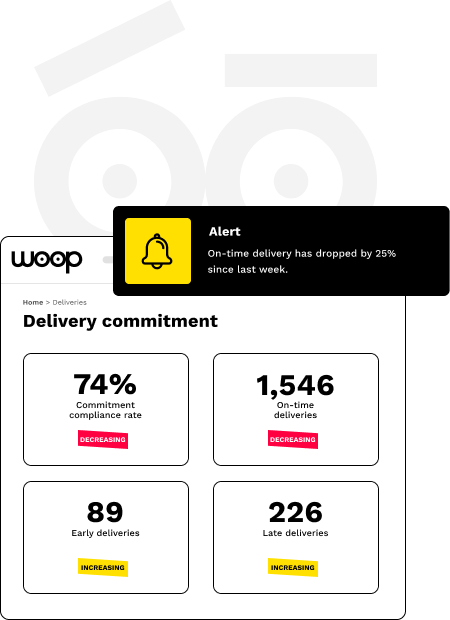 Managing deliveries at the level expected by your customers can be a challenge.
Lack of trained staff
Unpredictable workload
Increased need for responsiveness and availability
Once the Woop platform has been set up, we can work with you on a full or part-time basis, remotely or at your site, to solve operational problems, pro-actively track deliveries or fulfil orders that require manual intervention. This will result in the best customer satisfaction.
Advantages
Continuous training
Our operators are continuously trained in our evolving solutions. They also have a good understanding of the challenges deliveries present for businesses.
One-stop shop
Our operators act as a one-stop shop for managing operational requests and they work with the various Woop teams to provide the most appropriate responses.
On-demand operation
Full-time, part-time, on-site, remote, we adopt the system according to your expectations and needs.