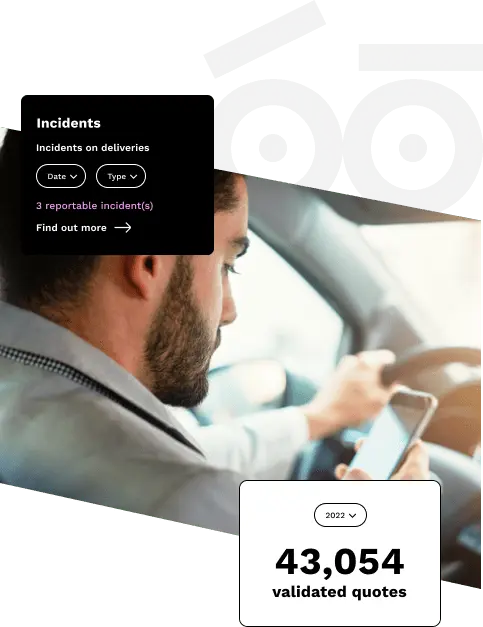 To attract more clients, it's now essential that you transform your business
Increased agility and reliability
Offer more visibility and boosted service quality
Reduce your operational costs
Improve working conditions for your employees
Woop offers you digital tools to make your digital transformation a simple process. Plan, execute and manage your tasks with user-friendly applications. Fleet management, route optimisation, real-time delivery tracking and management dashboards are all solutions available to quickly initiate your digitalisation.
A comprehensive offer to simplify your activities
Route management software
Manage your fleet of vehicles, plan your rounds, calculate the best route, manage mission fulfilment and automatically communicate the tracking of operations to your customers.
Mobile application
Provide your drivers with all the tools they need to carry out their tasks (navigation aid, route plan, proof of delivery management) and track their location.
Management dashboards
Measure your performance and service quality to identify areas for improvement.
Woop, the favourite last
mile solution for carriers
For carriers, Woop is also:
A direct connection with brands looking to make deliveries
Business expertise available through auditing and consulting services
A label to enhance your professionalism and develop your visibility