How to set up a click-and-collect solution?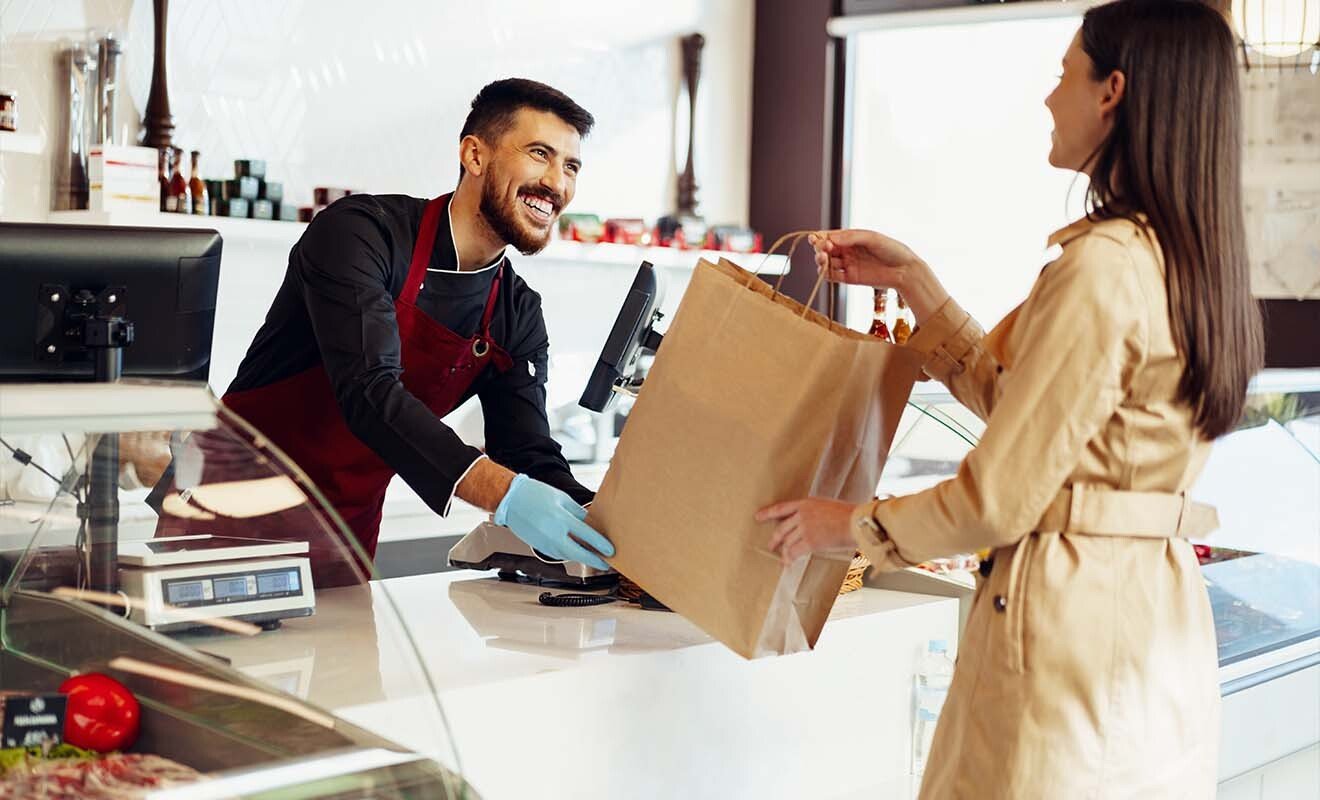 Click-and-collect continues to appeal to consumers year after year. According to new research by Barclays, it now accounts for 40% of sales for retailers who offer the service, 37% up from a year ago. Click-and-collect orders will be worth £42.4bn in 2022, 8.4% of the UK's total retail spending, new research shows.
This progression can be explained by the evolution of consumer demands following the multiple periods of lockdown due to the pandemic. Click-and-collect has become a well-established feature of our society, and is now an essential method of withdrawal.
What is click and collect?
Click-and-collect is an efficient way to meet consumers' needs as they will order online and collect their purchases directly from the nearest shop when available, all without delivery charges!
For companies, this click-and-collect service allows them to optimise their flows. Both large retailers and small businesses see it as essential to meet new customer demands and show resilience.
The different click-and-collect solutions for shops
Strictly speaking, click-and-collect is a delivery solution in its own right. However, there are other solutions that seem to come close, and we can talk about variants of click-and-collect. For example, we can mention:
The pedestrian drive: A retailer offers the customers to make their purchases and pay online and then collect their items without entering the outlet, thanks to a dedicated pedestrian collection point.
E-reservation: The implementation of e-reservation allows the customer to shop online and see in real-time if the product is available in the shop. They can then add it to their basket and select the option to reserve the item. When they receive a confirmation by e-mail, they can then collect their item in the shop and pay for it on the spot.
For smaller businesses without a website it is also possible to offer e-booking via social networks using instant messaging.
This option is appreciated by customers as they can ensure before going to the shop that the product is still available and thus optimise their journey!
The drive: This sales solution offers retailers an additional way to sell their products online. For customers it is a real-time saver, if they normally go to the shop to do their shopping, here they make their purchases online and choose a time slot to collect their order. The store has a dedicated team that prepares the products in advance and will load the customer's purchases directly into their vehicle at a dedicated collection point when they arrive.
What are the advantages of a click-and-collect solution?
There are several advantages to click-and-collect.
Most obviously, it provides a real experience for customers who have become more demanding about delivery methods, particularly following the rise of e-merchants during the health crisis.
The provision of such a service also allows them financially to avoid paying delivery charges.
Finally, shopping on an e-merchant site is often less time-consuming and allows the consumer to avoid going to the shop and the disappointment of an item not being available.
With click-and-collect, the customer can check that the shop has the product in stock, order and pay for it online and have it delivered to the shop without paying delivery charges!
In 2021, 33% of e-buyers had collected their order in-store (click-and-collect or drive) and 21% of French people had used click-and-collect for their non-food purchases, according to the Access Panel.
How to deploy a click-and-collect solution with Woop?
Click-and-collect is a service that requires efficient and optimised logistics. To achieve this, Woop provides retailers with a platform to help them deploy this order withdrawal solution in order to set up the mechanisms for stock management, order preparation, and customer collection, thus improving the customer experience and team efficiency!
The Woop Unified Delivery Management System also enables withdrawa slots to be reserved when the customer chooses click-and-collect as a delivery method.
Would you like to know more about how Woop can support you in setting up a click-and-collect solution?
Subscribe to our newsletter