Drive to store strategy: why and how to implement it?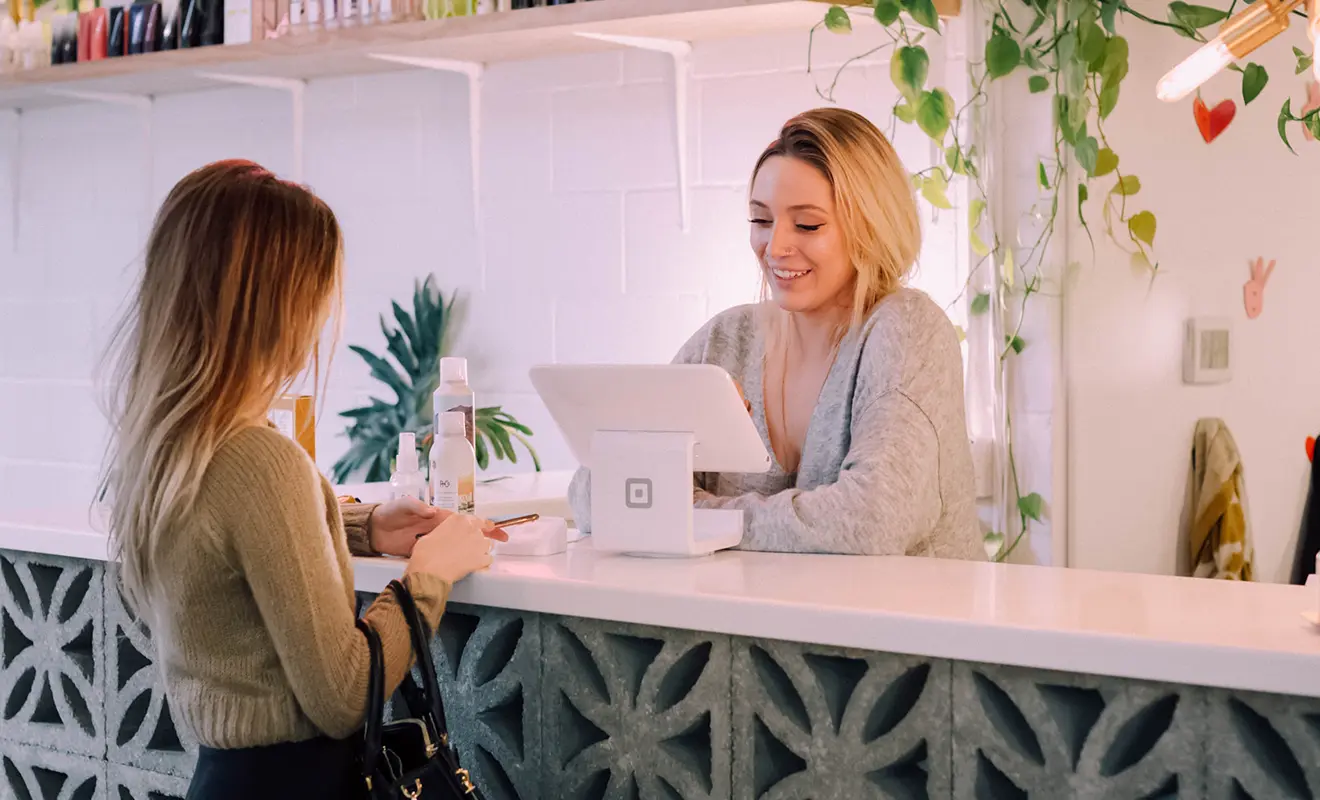 The boom in e-commerce has brought about significant changes in the retail sector, particularly in the competitive playing field. Although retailers and pure-players are often pitted against each other, recent trends such as omnichannel are evidence of a real convergence between the two worlds.
The drive to store approach is a way to face the challenges of e-commerce and meet the new demands of increasingly volatile consumers. It is a real phygital strategy: physical (retail) and online (web/digital). This approach represents a real opportunity for retailers to compete with the pure players while exploiting the strength of their physical outlets.
What is drive to store?
The "drive to store" concept is a marketing strategy that consists of attracting customers to the shop by combining online marketing actions with the offline point of sale experience, with the aim of offering consumers an omnichannel customer experience.
It is a new shopping journey that links physical and digital outlets to boost their growth.
Discover some effective techniques to implement a drive to store strategy.
Drive to store : 4 effective techniques to try
Many techniques exist to develop a drive to store campaign in order to generate qualified traffic in shop. Discover some of them.
1. SMS marketing
Your customers have new demands and are now ultra-connected. It is possible to encourage your prospects and customers to visit your points of sale by setting up targeted SMS campaigns including incentives only available in-store, such as promotions or contests.
Enriched SMS messages allow you to integrate a clickable link in the body of the message, in order to redirect the mobile user to a dedicated page of your website for example.
In this type of strategy, the mobile lever revolutionizes the purchasing process. It will be the most relevant tool for sending relevant digital content to customers in the vicinity.
-> To go further, some brands use their own mobile applications to propose targeted offers via push notifications. The consumer can then be informed in real time of offers available in the shop.
2. Location-based advertising
Geolocation advertising consists of targeting suitable Internet users in a specific catchment area (the area, current or forecasted, from which most of a company's customers come) via social networks, Google, or via the rental of databases in real time.
Internet users then see an advertising banner on their smartphone or computer presenting an offer available in the shop. This type of geolocation advertising is very effective on the consumer who can then go to the nearby shop to take advantage of the offer.
3. Le Store Locator
Some brands implement the "store locator" directly on their website. This tool acts as a search engine and allows your users to quickly find a shop near them. They can also find out where the product they want to buy is available so that they can collect it directly from the shop.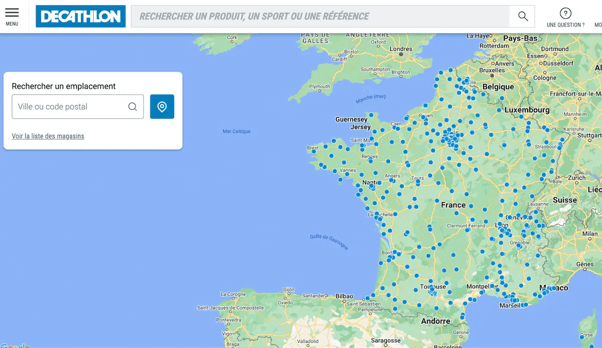 Screenshot of the Store Locator from the Decathlon website.
4. Click and collect
To complement these techniques, you can implement a delivery solution such as Click and Collect.
Click and Collect is a service that allows consumers to order online and then collect their item from a local shop.
It is a perfect example of a drive to store. This customer path is also favored by more than 80% of French e-buyers (Fevad 2021). By offering Click & Collect in one or more of your shops in your network, you can define several pickup points. No more waiting at the checkout or at home.
With Click and Collect, your customers can collect their order at their convenience, on the day of their choice or later, without having to worry about delivery times and costs.
Click and Collect helps to improve the turnover of your shop stocks by allowing them to be sold online. It can also drive traffic to your stores and generate additional sales.
Why implement a drive to store strategy?
Implementing a drive to store strategy will essentially allow you to easily convert a digital prospect into a physical customer, increase traffic in shop and build customer loyalty.
The tips mentioned above will allow you to target Internet users online and then attract these qualified prospects who are interested in your products and therefore your brand to the shop. This will allow you to enhance local acquisition and give visibility to local shops. It is a very effective lever to generate quality traffic in shop.
How to implement click and collect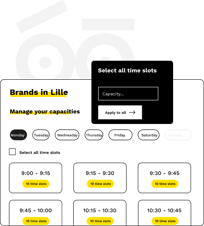 In order to easily deploy a collection solution such as Click and Collect, you can equip yourself with a comprehensive and powerful tool such as Woop's Unified Delivery Management System (DMS). The latter acts as a facilitator for the orchestration and optimisation of your last mile deliveries.
For Click and Collect, the Woop platform facilitates the booking of collection slots that will be offered at the checkout stage of your website, when this option is chosen.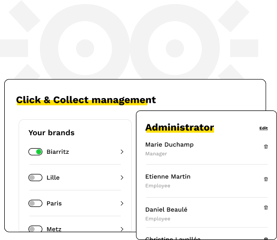 Thanks to the flexibility of the Woop platform, you can adapt the Click and Collect solution to your shop network. Whether you have one or more pick-up points, located in one or more shops, whether the configuration of the service is carried out by a single manager or several, you can easily define the different slots available and their capacity.
Would you like to know more about how Woop can support you in setting up a Click and Collect solution?
Subscribe to our newsletter