Woop for Good: for more responsible and committed business
Since its creation, Woop has been committed to having a positive impact on the planet, our clients, their consumers, and our carriers, working to effectively reduce the carbon impact of deliveries.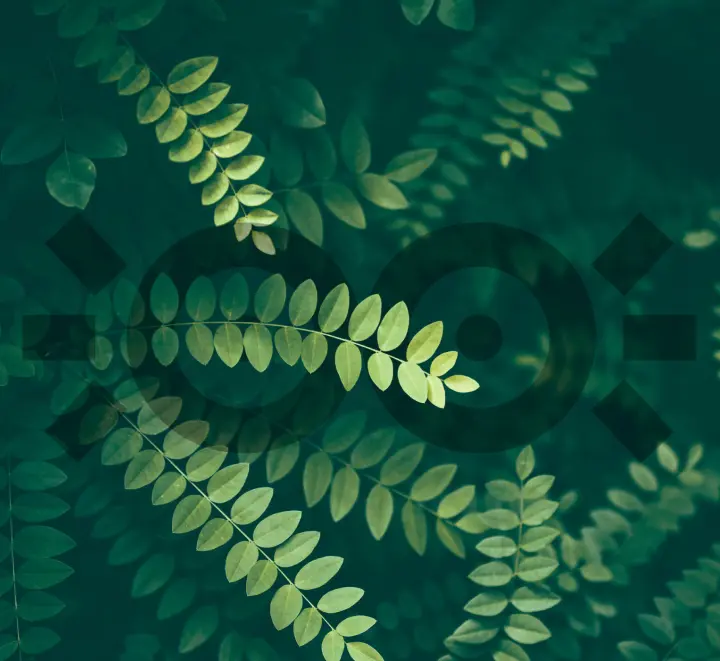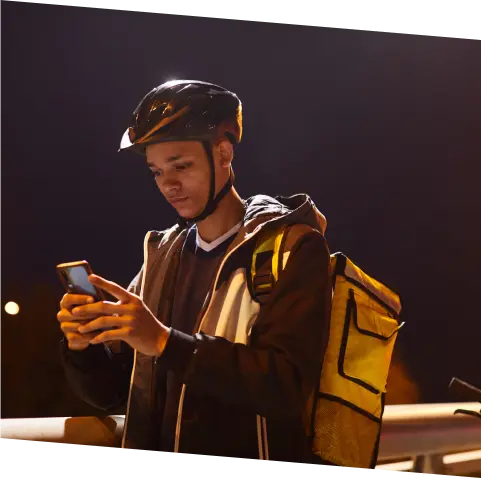 Our Delivery Management System: your accelerator for your CSR challenges
Thanks to the Woop orchestration and delivery platform, you'll have use of effective features and levers to significantly reduce the carbon impact of your deliveries and offer a more sustainable, more human-focused logistics strategy.
Reduce the carbon impact of your deliveries
With the Mapotempo by Woop solution, delivery routes can be optimised on average by 23%, significantly reducing distances travelled and polluting emissions.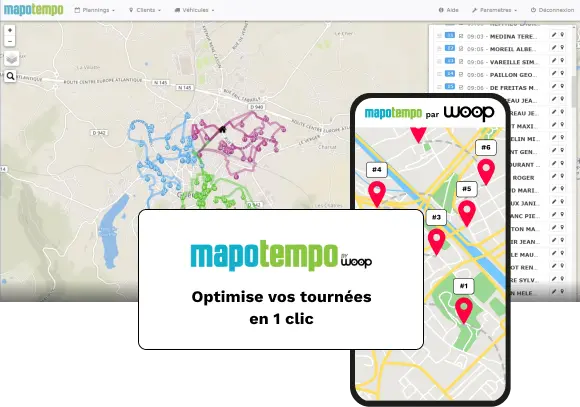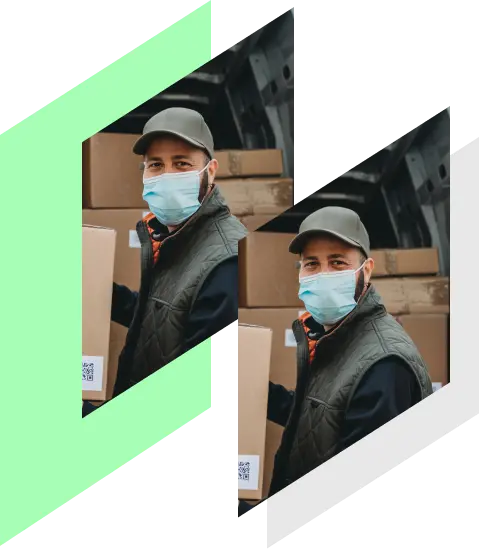 We support local stakeholders, who are the real levers of inclusion and movement
Integration of local transport solutions into the Woop platform
The label "Le Label Woop" highlights these stakeholders for our client brands
Partnership with the Delivery Academy training organisation to communicate better professional practices amongst urban carriers
Improved working conditions for delivery drivers and planners thanks to well-balanced routes via the Mapotempo by Woop solution.
Woop supports transport companies in transforming their business and improving their performance to offer positive and responsible deliveries.
Woop for Good:
Eco-friendly by Nature
Eco-friendly carriers
Benefit from a large catalogue of eco-responsible transporters, operating fleets of 100% carbon-free vehicles, sourced for you and directly interfaced with the Woop platform.
Optimised routes
Reduce the distances travelled during deliveries by 23%, thanks to Mapotempo by Woop, our route management solution.
Better control
Carriers' environmental impact is a selection criterion that you can control via direct configuration on the platform.
Ship from Store systems
Make your deliveries more responsible by serving your customers closer to home with ship from store by Woop.
The largest 100% carbon-neutral delivery network in France
Have access to an exhaustive catalogue of green carriers throughout France (bike couriers and on-foot carriers).
Gain access to an extensive ecosystem with up to 10 transport partners per area.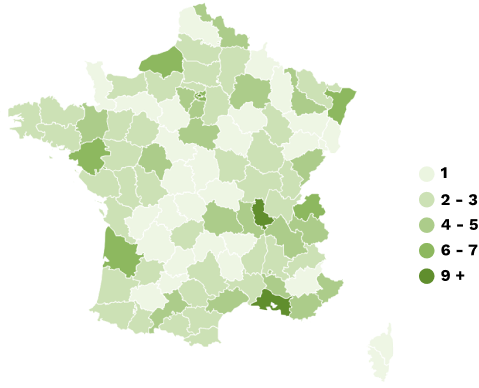 The desire to have a positive impact on its ecosystem and the planet is in Woop's DNA.
There was no need for us to adapt in order to take into account social and environmental challenges, as our company was, quite simply, formed by such needs. Reducing carbon impact is an issue close to our hearts, and we strive to find solutions that enable our customers to do just that.

Alexis QUESNEY
Co-Founder and Managing Director of Woop
Woop for Good: Privacy & Security by Design
We use various means to ensure the security of the platform and the confidentiality of the data. Our infrastructure has been designed to dynamically adapt as needed and to eliminate unused resources. This way, we're able to limit the platform's energy consumption. Our guarantees:
Secure architecture
Personal data encryption
A continuous approach to GDPR compliance
Exclusive location of our infrastructure in Europe
Regular pentests & Bug Bounty programmes
Traceability of access to personal data via the platform
Strict data partitioning
For sustainable digital development
Being responsible also means committing to the security and confidentiality of the personal data entrusted to us.

François Wattiaux
CTO of Woop
Recognising the impact of our actions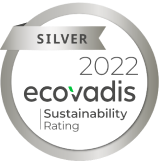 CSR commitments
Silver level Ecovadis certification
Woop has been positively evaluated for its environmental, social and ethical performance.

CSR commitments
Atos Scaler Programme
Woop has been selected to join Scaler, the Atos accelerator, as a start-up participating in promoting carbon-neutral retail and e-commerce.