Choose your 2021 delivery solution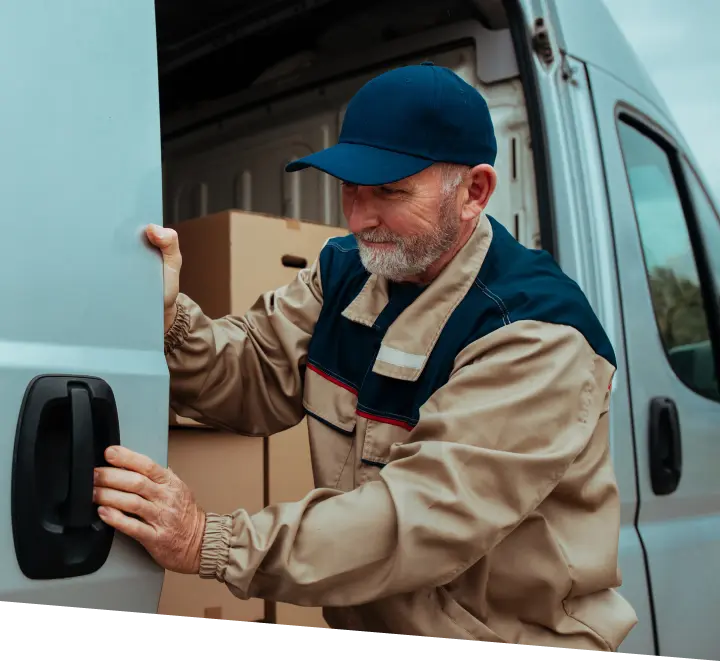 During 2020, online retailing experienced tremendous growth. While overall it grew by 1 point a year in previous years, it went from 9.4% to 13.4% (or +4 points) in one year.
This was due to the explosion of e-commerce sites caused by the health crisis and its successive lockdowns. And this resulted in the sector gaining 2 to 3 years of growth. A trend that's been confirmed post-lockdown, since in the first quarter of 2021 internet sales were up 15%. Accelerating order volumes are driving growing delivery needs for businesses.
In 2021, 4 of the top 6 customer online purchasing criteria related to the delivery offer: the delivery price comes second behind product price, followed by delivery times (3rd), available delivery services (5th) and return conditions (6th).(2)
To stay in line with the expectations of brands and their customers, delivery services must meet requirements relating to:
price
quality
eco-responsibility
speed
which are becoming more and more significant for our customers, who don't want to lose consumers. So let's focus on what you need to consider to choose the right carrier.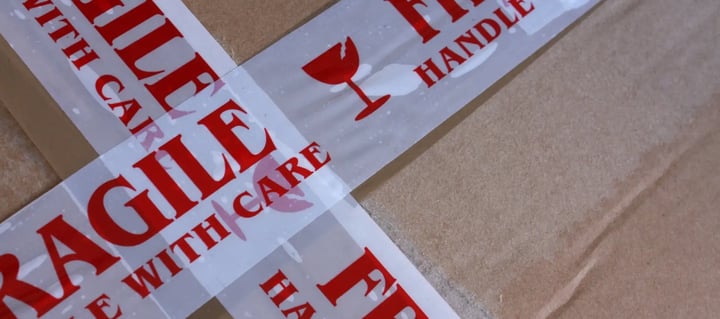 pixabay
Why should you choose the right delivery solution partner?
For a business, choosing an appropriate delivery service is essential to:
Correctly deliver products to all your customers and meet your commitment in terms of quality, speed, etc. You therefore need to opt for a solution that allows optimal coverage of your territory - everywhere in France and Europe, and even internationally - as quickly as possible.
Best respond to consumer requirements to better:


Boost the customer buying process and avoid baskets being abandoned. Delivery is the most important factor in the buying process and comes before other criteria (price, product, safety, website). For it to be effective, it must meet the needs and demands of consumers.
In fact, 85% of consumers say they're ready to change their retail site just to benefit from delivery conditions that are more suited to their expectations. (1)
Foster customer loyalty (and acquisition). A consumer who is satisfied with their shopping experience is a consumer who will order again. After a positive delivery experience, 98% of online shoppers say they will order again on the same site.
Save money. By choosing a quality delivery service and optimising your transport costs, you limit problems (accidents, malfunctions, etc.) and reduce the human and financial impact.
Typology of delivery solutions
While remote sales are increasing, consumers are ever more demanding about how their products are transported. To best meet their expectations, various delivery solutions have appeared on the market:
National delivery (Chronopost, Colipost, DPD, etc.)
To send a parcel anywhere in France or elsewhere within an appropriate time frame, you can opt for the services of a national carrier such as DPD or Chronopost. These carriers offer home delivery or a collection point. To collect their parcel, the customer simply needs to go to the delivery location located at one of their nearest post offices.
Local express delivery providers (Stuart, BoxHome, Coliweb...)
In the event of an emergency or need for express delivery, on-demand dispatch is provided by these operators, who offer a tailor-made, real-time experience to customers. Same day or next day delivery is guaranteed. A great time-saving option!
Pick-up points (Mondial Relay, Relais Colis, etc.)
These give the user quality, flexible and inexpensive delivery and the user can come and collect their parcel whenever they want at the pick-up or relay point. It's also one of the most environmentally friendly delivery methods.
Fresh delivery (courses@dom, cogepart, etc.)
This allows fresh products to be delivered in the right conditions by meeting the deadlines and storage requirements for this type of product.
To help you best manage these deliveries and meet the needs of all consumers, it's better to use a variety of carriers. By doing this you :
reduce your dependence on a single transport provider
have the option of easily optimising your transport costs by comparing competitors
Address the specifics of each order to increase customer satisfaction
To find the carriers you need, digital platforms can guide you in your choices by automatically offering you the most suitable transport solution for each order, at the best cost. Among these providers, WOOP, a delivery orchestration and optimisation platform, offers a wide choice of local, national and international carriers to boost your customer experience and operational efficiency.
The emergence of new players
53% of consumers say they take environmental, responsible or ethical elements into account in their online consumption habits, while 71% choose to group their order into a minimum number of parcels to reduce deliveries. (3)
Driven by new behaviours and new consumer expectations, new distribution services are emerging. They complement the traditional delivery offer, providing answers to ecological transport issues - cycle logistics delivery, electric - and the new urban regulations that are flourishing in cities, advocating for greener traffic.
Among these new players are two companies: Appli colis and vert chez vous.
To limit the ecological impact of delivery systems, collaborative delivery is another solution. It means you can optimise delivery by pooling travel, in particular making it possible to take advantage of daily journeys to carry out delivery operations.
Delivery solutions continue to increase while their service offer diversifies and expands. It's difficult for companies to keep up to date with all the offers they might have on the market and make the right choices to optimise their costs and services.
To help them, what could be better than a SaaS platform that technically combines the services of multiple carriers on their site? This is the challenge for WOOP. The SaaS solution orchestrating all transport solutions that lets you find the partners who meet your requirements and those of your customers in just a few clicks. Via the platform, you can integrate the various delivery services chosen in just a few clicks and enjoy personalised support. Why not give it a try?
Our Woop technology platform is available as a software-as-a-service and requires no on-site software installation.
For each delivery, the Woop platform automatically proposes different transport scenarios according to predefined criteria - price, quality of service, carbon impact - thus allowing you to opt for the best offer at the best price, favouring soft mobility whenever possible.
(1) Study conducted by the IFOP Institute in 2019
(2) Fevad 2021
(3) Fevad 2021
Subscribe to our newsletter