Webinar #2: The keys to mastering the customer experience until delivery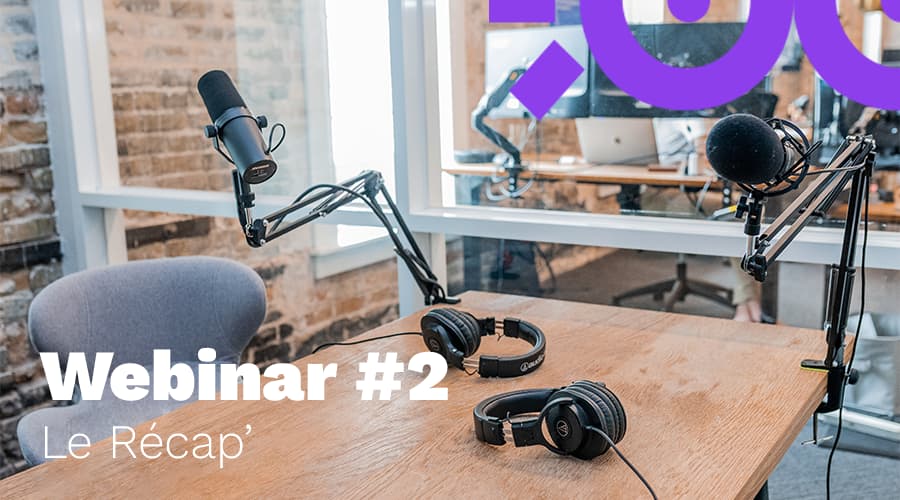 The rise of e-commerce and recent boom in ship-from-store place delivery at the heart of the customer experience. Consumer demands are now extremely high in terms of delivery: everyone wants to be able to get their deliveries where, when and how they like. For 72% of them, delivery has become the most important criterion when purchasing.
However, delivery can be a real headache for businesses, especially last-mile delivery, which comes at a high cost but is also essential for consumers today.
How can business competitiveness and the customer experience expected by the consumer be reconciled?
How can a successful customer experience right through to delivery be provided while expertly managing the post-purchase experience?
Woop, supported by a panel of distribution experts and a carrier, have cracked the code to mastering the customer experience right through to delivery.
A few figures
42 million customers for e-commerce in France
67% of French e-buyers have already abandoned an online purchase because of transport issues, compared to 21% for the European average.
62% of French e-buyers say they have had at least one problem during delivery of an order in 2019, compared to 54% in 2020. Even if this figure improves over time, 1 in 2 French e-buyers have encountered a problem with their delivery in 2020, which is not insignificant.
"Delivery is the moment of truth in the customer experience that begins the post-purchase phase, the moment of incarnation, the meeting point between the customer and their product, the one that will have a decisive impact on customer loyalty."
Source: "Sendcloud 2021 study, FEVAD, Parcellab"
The cornerstones of a successful customer experience for the company
"Our ambition is to offer our customers the opportunity to complete the last few yards of their home delivery."
- Arcindo Corucho, Boulanger
Following the customer's pace of life and offering a wide choice of time slots to meet customer needs
The business strategy
The experience shared by employees via the tools and resources made available to them so that they're satisfied
"The starting point is the customer promise. And here at Sitel, we're committed to this issue."
- Cecile Malette, Sitel
A shared, vibrant corporate culture.
A customer promise embodied by the quality of the product and service, the quality of the customer relationship and respecting delivery deadlines.
Fully integrating feedback into the brand's strategy (CX, CA), and feedback from customers as well as employees.
"The goal is to meet market expectations. There has to be a delivery promise and this has to be kept."
- Audrey Chollet, DPD
Respect for the customer promise.
Sticking to market expectations.
Complete transparency of order delivery.
The cornerstones of a successful customer experience for the consumer
"71% of online shoppers have tried to combine their online orders to reduce the number of deliveries, making the consumer an active player."
- Audrey Chollet, DPD
Customers have different expectations depending on what's in their package, expectations the company must meet.
They're looking for local e-commerce, with second-hand or vintage products.
They want clean, grouped deliveries: the French are focused on these ecological considerations.
"We want to make our customers stakeholders in eco-responsibility and traffic, by safely offering a more responsible delivery method."
- Arcindo Corucho, Boulanger
The notion of immediacy: today, it's important to deliver parcels as quickly as possible to meet rapid consumer expectations.
Being eco-responsible: offering more environmentally friendly deliveries.
Keeping the promise and commitment made to customers, which are much stronger than before.
"Customers are all different from each other, and sometimes need speed, environmentally friendly delivery, or something for free and a real need to choose the delivery method: slower but more eco-responsible delivery, for example."
- Alexis Quesney, Woop
A demand for greater flexibility towards retailers, consumers need the customer promise to be respected.
The customer experience needs to be extended through post-purchase.
The changing outlook for delivery
As for DPD, the recipient expects multi-parcel delivery, the e-shopper will want more and more organisation in their deliveries. "We're also thinking of drones in the next decade or so, which will improve delivery in various ways."
Of course, an ordered package is a package that must find its recipient, regardless of the carrier. Channels have changed from one channel / one product to all channels / all products.
Finally, this sector will potentially see a big change on the BtoB side, which could become a real trend.
On the other hand, retailers must not compete between different channels, and this is a trend that's increasingly noticeable to meet customers' need for broad choice. No one is infallible today, but the key to improving the sector is certainly anticipation: you have to be able to warn your customers if the commitment cannot be met, which will reduce demands on customer services and the customer experience will definitely be better.
"When a customer wants a delivery, the employee's first question is: "when do you want your delivery to arrive?". And the first reaction of 9 out of 10 customers is to say "when can you do it?" And that perfectly reflects how far we have to go in terms of informing our clients."
- Arcindo Corucho, Boulanger
Conclusion: the product alone no longer allows companies to stand out.
Delivery has become a strategic link in the business.
For businesses, it's important to have a clear, committed end-to-end customer promise. You also need to operate in platform mode by giving employees all the necessary tools both internally and externally.
Data and anticipation are at the heart of customer experience

issues

.
The transport ecosystem must respond to consumers who are increasingly looking for proximity and exhaustive choice, but also environmental responsibility.
Thank you to our experts
Audrey Chollet from DPD
Cecile Malette from Sitel
Arcindo Corucho from Boulanger
et Alexis Quesney from Woop

Subscribe to our newsletter