Webinar Summary #5: Decathlon The secrets of a successful omnichannel strategy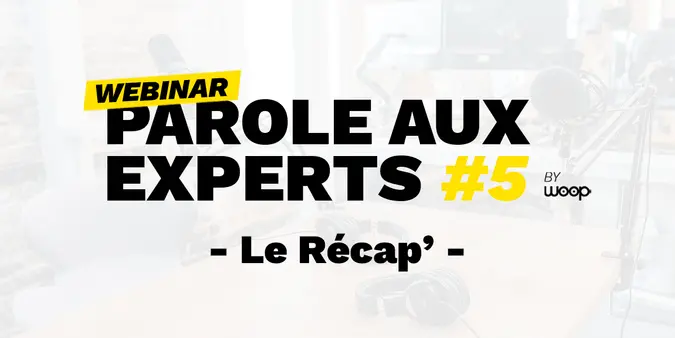 Best practices to control and optimize your last mile logistics
Discover during this webinar, the best practices to control and optimize your last mile logistics with the return of experience of our client who is also one of the favorite brands of the French: Decathlon.

Challenges of the omnichannel strategy of the French favorite brand: Decathlon.
Woop's strategic and functional answers: demo of the orchestration platform.
Immediate benefits of the implementation of the Ship from store local and national for Decathlon.
Feedback from Decathlon and Woop for a successful deployment in France and abroad
Questions / Answers

Our speakers
Pierre-Louis Cospain, Last Mile Delivery Leader at Decathlon
Denis Louvegnies, Director of Development at Woop
Yasni Meziane, Communication Manager at Woop, who is moderating the webinar
Some figures: presentation by our experts

Mission: to make the practice and benefits of sport accessible to as many people as possible on a sustainable basis
161 million customers in 2021
60 countries - 1747 stores
1.4% of sales from sustainable development
E-commerce turnover : Before Covid (8%) - After (15%) - In 2022 (35%)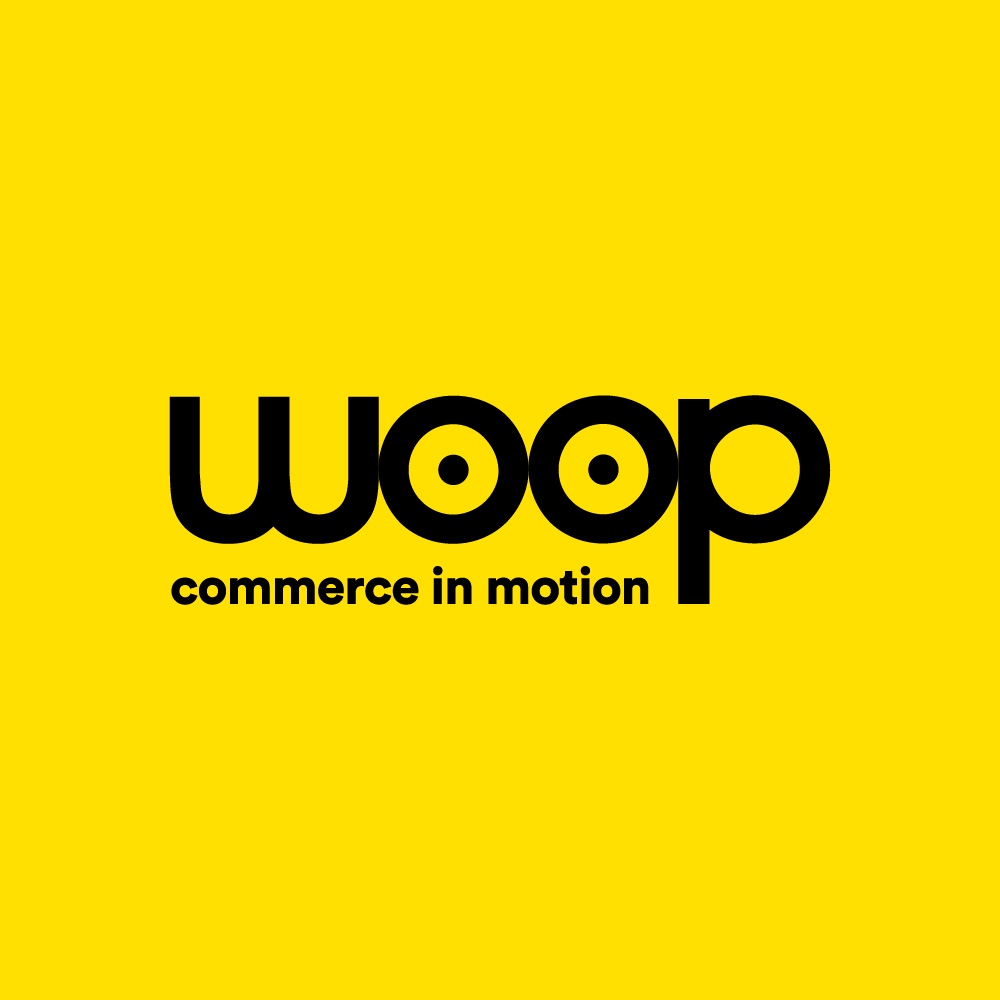 Our mission: to make perfect delivery accessible to all
Woop: the platform for orchestrating all carrier solutions. Woop supports companies in shipping their products, regardless of the mode chosen, to help its customers fully satisfy their own customers.
80+ employees
700 shipping points
+250 carriers in our network
Woop: The SaaS platform for orchestrating all delivery solutions
"Our Delivery Management System is designed for the entire delivery experience".
Denis Louvegnies, Director of Development at Woop
Our Delivery Management System proposes to optimize and manage within the platform :
Click and drive
A unified relay point card and allows to orchestrate all possible delivery modes : eco-responsible, collaborative, cargo / express, D+1, by appointment / voluminous orders, with or without additional services


"Woop's mission is to map the ecosystem of carriers and propose them to our customers so that they can compose, with its delivery options, truly adapted customer paths."
Denis Louvegnies, Director of Development at Woop
"Woop helps us a lot with the choice of carriers. At Decathlon, our items are subject to very different carriers, from a pair of tennis socks, to a ping-pong table, Woop knows how to respond to multiple constraints thanks to its ecosystem of carriers."
Pierre-Louis Cospain, Last Mile Delivery Leader at Decathlon
The 4 challenges of Decathlon on omnichannelity
Pierre-Louis Cospain, Last Mile Delivery Leader at Decathlon, explains the ambitions of France's favorite brand on the subject:
To go from physical to digital commerce by capitalizing on our territorial coverage: to have the possibility of ordering from Decathlon and being delivered in a very qualitative way thanks to the strong presence of Decathlon stores in France and internationally.
"Before, Decathlon was all sports under the same roof, now we have all sports under the same finger."
Customer centric & ship from anywhere: the end customer can receive their order shipped from the factory, a continental warehouse and a store.
"Each of our entities must be able to deliver to the end customer."
Make inventory visible and accessible: local & global: Decathlon makes inventory visible in the warehouse and in stores. Each store implements its own delivery strategy. They must be able to deliver to their own area but also to the whole of the national territory, this is what we call: a flagship store.
"One of our major challenges was to make it accessible, so finding carriers and ways to deliver this stock from all our stores."
Letting consumers choose: fastest, cheapest, greenest.
"In the future, Decathlon would like to work on white label delivery, thus giving consumers the choice of fast, cheapest or greenest delivery, and Woop is involved in optimizing the transport network."
The deployment of the Woop platform for Decathlon
To face these challenges, Woop has progressively deployed the platform to operate Ship from Store for Decathlon stores in France and abroad.
Woop features used by Decathlon
"It is according to the strategy that we can activate in a few clicks carriers that match our needs."
Denis Louvegnies, Director of Development at Woop
The configuration and parameterization of the Woop platform allows :
the activation of carriers by pick-up points per store
the configuration of the type of packages handled by each carrier: weight, size, level of service, scope of intervention
configuration of tracking notifications customized with the brand's colors
Carrier eligibility
"Woop offers an eligibility system: depending on the basket, the distance, the services requested, etc., Woop will analyze which carriers are eligible and automate the selection of the carrier based on 3 criteria: cost, delivery experience and ecology. Depending on the weighting performed by the brand, Woop will suggest the best carrier partner for this delivery."
Denis Louvegnies, Woop's Director of Development
Tracking and tracing of deliveries
"We provide dashboards, KPIs, to be able to monitor shipments, so the brand can be proactive in the delivery process."
Denis Louvegnies, Director of Development at Woop
Analysis and improvement of the carrier NPS
"Woop performs an initial filter on the analysis of our carriers, we know that in case of a rather technical problem, Woop takes charge of the relationship to move things forward. When it's more of an animation for promise fulfillment, we are alerted by Woop and we can work again with the carrier to improve things."
Pierre-Louis Cospain, Last Mile Delivery Leader at Decathlon
The global benefits of Decathlon's Ship from Store
+ availability and lower stock weight
A promise of short and green delivery
Bringing employees & customers closer together
Substitution of logistics
Enrichment of the in-store business, encouraging participation in digital growth
The benefits of Ship from Store with Woop
Speed: reduction of order preparation time
Tracking: precise monitoring of the evolution of deliveries
Dashboards: analysis of carrier distribution, NPS, and business volume for each store
Support: reactivity and investment of Woop teams for end customers
Advice from our experts
"We talk tech, but it's mostly about the human side of transportation: there are delivery drivers, employees at our location and Woop teams that support us, it's a three-way relationship to achieve the best customer experiences."
Pierre-Louis Cospain, Last Mile Delivery Leader at Decathlon
Some best practices of the Ship from Store implementation for Decathlon:
Cohabitation between the 2 solutions Legacy / New + golden orders (test order)
Integration of stores in the decision process and local support: good relay, good sponsors, avoid commercial peaks
Communicate with the stores (feedback)
Some best practices in the implementation of Ship from Store for Woop:
Setting up a project, a global company strategy to deploy new customer paths
Consider the approach as a transformation project: support the teams in the change process
To discover all the advices of our experts, the stakes and future visions of Decathlon on the last mile, watch the replay !
The Q/A of the webinar
To discover the answers of our experts, watch the replay
Supply strategy
Transport massification
Carbon impact
Cost
Supply activity management
GPDR compliant !
Stay tuned to discover and participate to our next webinars
Our Woop technology platform is accessible as a software-as-a-service and does not require any on-site software installation.
For each delivery, the Woop platform automatically proposes different transport scenarios according to predefined criteria - price, quality of service, carbon impact - thus allowing you to opt for the best offer at the best price, while favouring soft mobility as soon as possible.
Thanks to our experts
Pierre-Louis Cospain from Decathlon
and Denis Louvegnies from Woop

Subscribe to our newsletter