Carter-Cash boosts its e-commerce activity with the Woop solution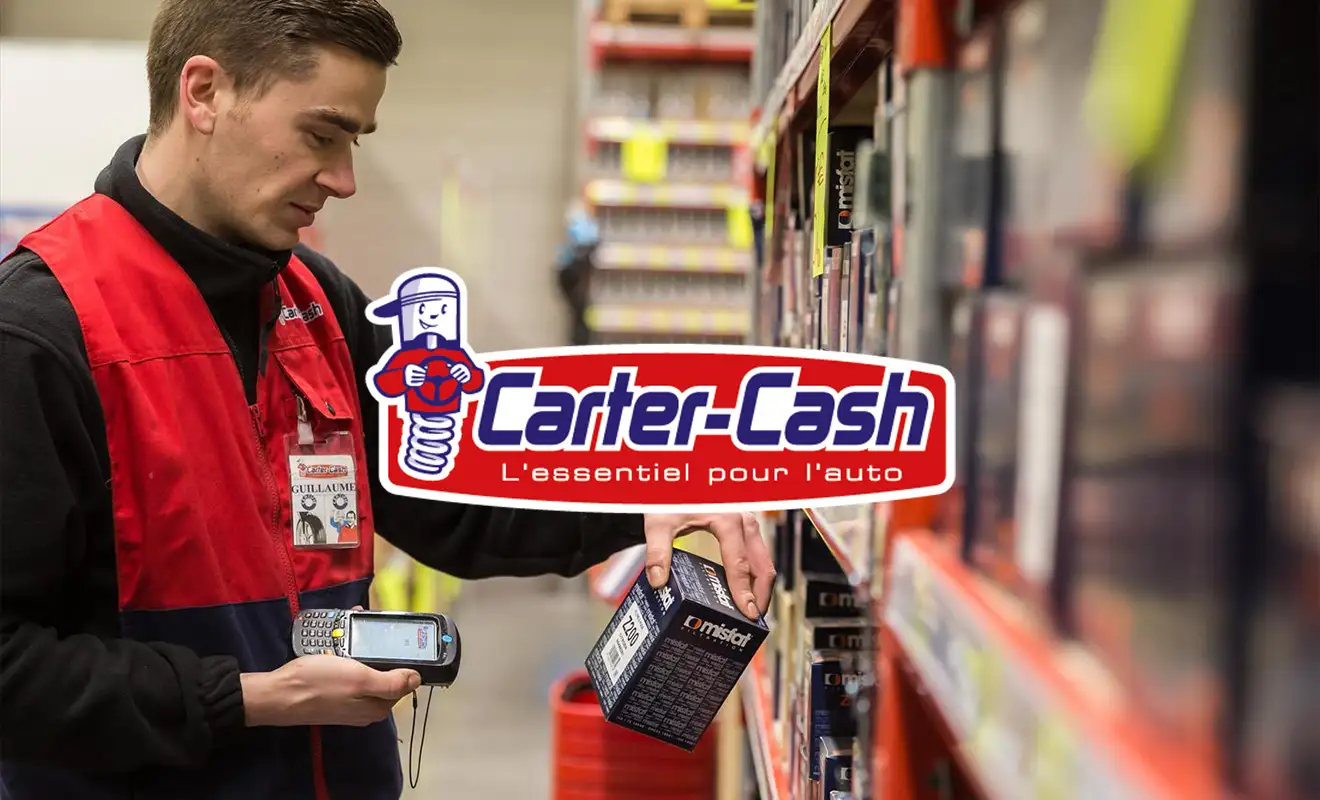 This is the story of a collaboration between Carter Cash, a specialist in the distribution of automotive products and accessories, and our Woop platform, which orchestrates and optimizes all delivery solutions in real time.
Carter-Cash: controlled "omincanality"
Founded in 2002, Carter-Cash is a chain of stores offering quality products at low prices to give everyone the power to maintain and repair their vehicles all year long. Carter Cash also has 81 stores in 4 countries: France, Spain, Italy and Morocco.
The company is celebrating its 20th anniversary this month and is continuing to expand with the aim of opening 24 new stores within the next three years.
Carter Cash is reaffirming its positioning as a low-cost retailer and accelerating its digital strategy. It wants to make its 80,000 items accessible to everyone on its website. If customers cannot find the product they are looking for in store, they can order it on a touch-sensitive tablet located on the shelf, for home delivery or collection at the point of sale.
With this in mind, Carter-Cash called on Woop to solve the following problem:
How to win new customers in geographical areas not covered by their network of physical stores?
Carter-Cash's Challenge
Deploy an omnichannel delivery solution: launch the Ship-from-Store in a simple and fast way to conquer new territories.
By setting up this system, Carter-Cash, which offered the Click & Collect service on its e-commerce site, is now able to deliver to its customers anywhere in France. Launched just before the health crisis and the closure of physical stores, the company has been able to secure its logistics activity and optimize its stock management by using the Woop orchestration technology platform.
With this deployment, in-store inventory is now available to 100% of French Internet users. With a quick start: in 4 months, Carter-Cash was able to boost its e-commerce activity and generate additional sales.
Discover the benefits for Carter Cash with the Woop platform and the results obtained in "our CUSTOMER CASE: Carter-Cash boosts its e-commerce activity with the Woop solution"
"Woop is a transportation solution orchestration platform that perfectly addresses enterprise interoperability issues and allows for simple deployment of multiple delivery channel solutions to deliver the best customer experience. We are delighted to be a historical customer of this great adventure that is just beginning. Congratulations to the teams for their agility."
- Jean-Luc Congiu, Director of Digital Commerce & Information Systems - Carter-Cash
The Ship from Store: transforming Carter Cash's points of sale into mini-warehouses to optimize inventory and boost the automotive equipment specialist's business
How does it work in practice?
Woop's Delivery Management System platform enables Carter-Cash to orchestrate, optimize and manage all of its ship-from-store deliveries with a single tool. Ship-from-store has become an essential tool to meet the challenges of omnichannel delivery and to meet the new delivery requirements of consumers.
In addition, Ship from Store is the logistical solution to perfectly control all the delivery steps from the stores.
Our Woop technology platform is available as a software-as-a-service and requires no on-site software installation.
For each delivery, the Woop platform automatically proposes different transport scenarios according to predefined criteria - price, quality of service, carbon impact - allowing you to choose the best offer at the best price, favouring soft mobility as soon as possible.
Subscribe to our newsletter