Automatic lockers: when to use them for your deliveries?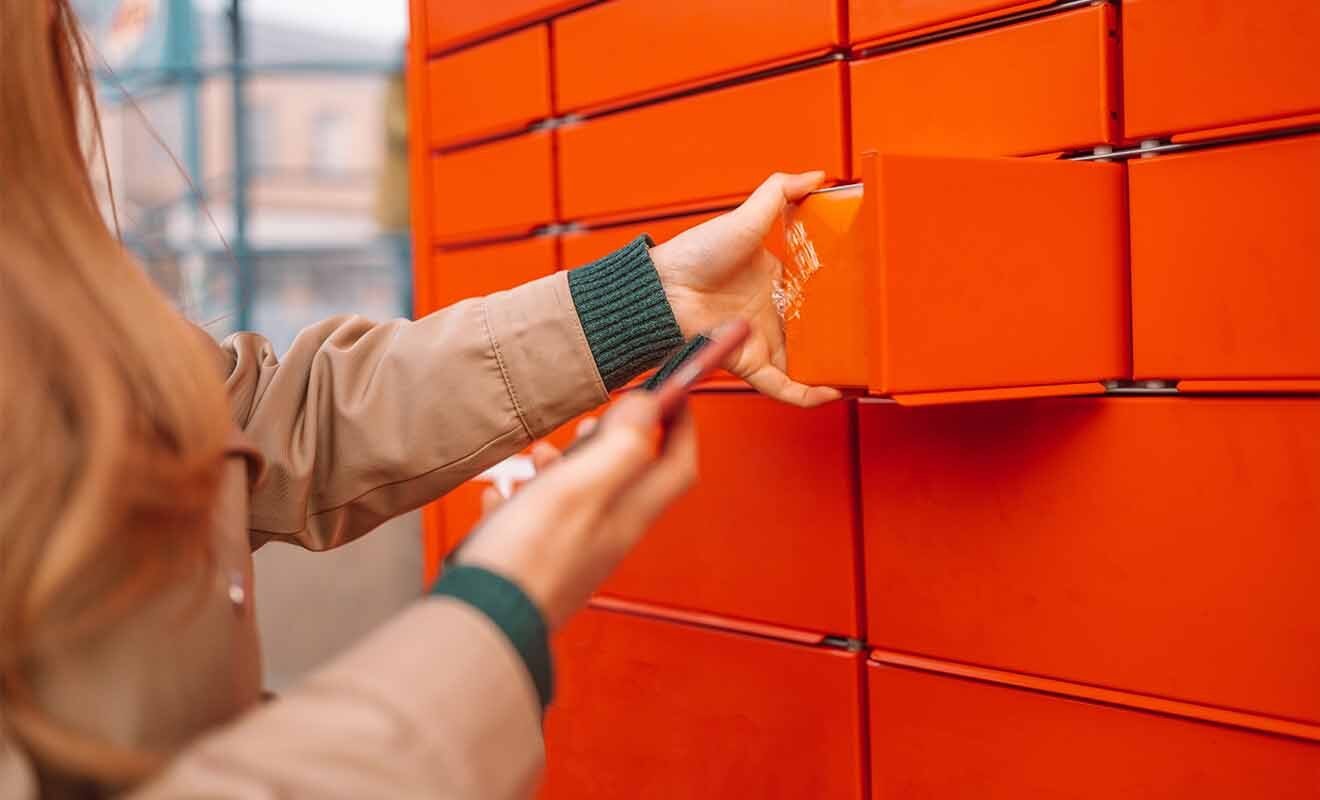 Automated lockers have real advantages for last mile logistics. They can simplify your distribution processes, make your delivery operations more efficient and faster, and most importantly, enhance your delivery promise. You can use them to temporarily store parcels and allow your customers to pick them up outside of store hours or as drop-off points for product returns.
Finally, they help reduce delivery costs by allowing you to consolidate orders destined for the same geographical area more easily.
What is a parcel locker?
A parcel locker is a place where consumers can drop off or pick up parcels after store hours. These lockers are generally automated and are accessible 24 hours a day, 7 days a week thanks to an access code or card system. We can mention for example the Chronopost, Mondial Relay, or Pickup Colissimo lockers.
They can be installed in strategic locations such as train stations, airports, or malls. They offer a flexible delivery solution to people with atypical schedules or who are not often at home. Self-service delivery is a convenient and secure way to manage deliveries when you are away. They are becoming increasingly popular with e-commerce companies and individuals.
When should I use a parcel locker?
Boost your omnichannel strategy
You will be able to offer a "click and collect" delivery service to your customers allowing them to pick up their orders placed on the e-commerce site, in-store.
This advantage completes the offer of an omnichannel strategy and brings more flexibility to your customers. This service will energize the point of sale and bring an additional flow in-store and it will be possible to generate additional purchases. In case of high traffic, this system will allow us to reduce the traffic in the store and limit the waiting time at the checkout.
Reduce delivery costs for carriers
This device will allow carriers to reduce delivery costs by allowing users to pick up or drop off parcels outside the opening hours of transport agencies. Your customers will be able to send their parcel thanks to a Pickup locker.
Offer a delivery service adapted to the needs of consumers
Like luggage lockers, automatic lockers are available 24/7. Secure and located in strategic areas, they allow your customers more flexibility, they will be able to retrieve their parcels in automatic lockers quickly, safely, and at the time that suits them.
The advantages of the automatic set point
Benefits for retailers
They allow customers to pick up or drop off parcels outside of store hours and therefore offer a convenient solution for users with inconvenient work schedules.
They can reduce costs associated with parcel management, especially if the retailer needs to hire additional staff to manage in-store parcel pickup during busy periods.
They can be used as a way to build customer loyalty by offering an additional delivery option.
They also allow you to offer your customers a faster delivery of their parcel. They can avoid queuing in the store or making extra trips because the automatic lockers are on their way (at the train station for example).
They will allow you to reduce the number of lost parcels thanks to a reliable and secure system.
Benefits for carriers
They can reduce delivery costs by allowing users to pick up or drop off parcels outside of transport agency hours.
They can be integrated with real-time tracking systems. This allows carriers to track the location of parcels in real time and provide real-time updates to users.
They enable the development of new distribution channels and adapt to changing delivery models.
They consolidate parcels from different sources into a single distribution point, allowing you to offer a collaborative delivery model that is more cost-effective and also less harmful to the environment.
To go further
As we have seen before, automatic lockers offer many advantages to retailers, and e-merchants but also to carriers. Nevertheless, we advise you to weigh the advantages and disadvantages in order to make an informed decision. Lockers are not necessarily suitable for everyone because of their relatively high installation and maintenance costs.
Want to know more about Woop's support in setting up a click and collect solution?
Subscribe to our newsletter