Over to the experts: 6 questions for François Wattiaux, our CTO!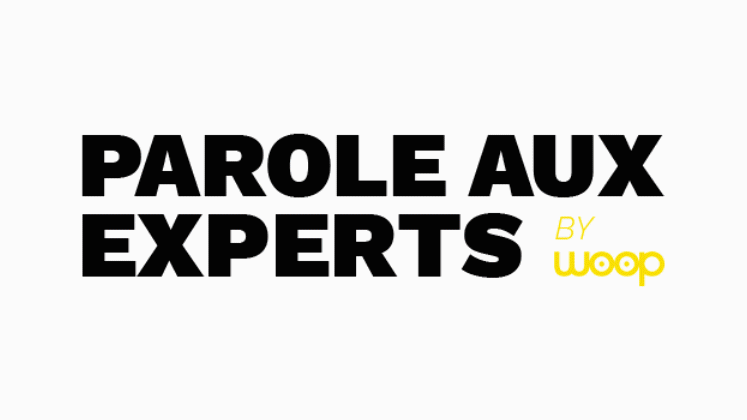 This month, we're introducing a new format by giving our experts the floor, the very people who contribute every day to the success of Woop. Meet François, our CTO, or Mr Wattiaux to his close friends. François joined Woop at the start of the adventure and knows the technological and functional aspects of the tools in the supply market inside out. Together with his team, he has built all the bricks of the Woop solution and today offers us an enlightened and enlightening look at his job as CTO.
1/ Can you sum up your experience in a few words?
Eclectic. I started my career in the industry with a short stint in a psychiatric hospital world (as an employee), then I quickly found myself in retail. First in the car industry (at Norauto) as a project manager, then head of a development centre, then at a company full of passionate retailers (Auchan) where I was in charge of the technical and functional integration hub, the mobile development centre and digital tools in the sales area. As well as working with such reputable brands, I was lucky enough to play a part in rich and very varied projects, and to meet colleagues who I learnt a lot from. We often learn more from people than from the technologies we use.
2/ If Woop were a computer language, what would it be?
Python, because I like python and I like Woop. But also because Woop is fun, accessible, easy to learn, as well as being very powerful in its use, and expandable as required. Like the python.
3/ What does the job of CTO within Woop involve?
Nurturing ideas and talents. Always being inventive in the means, ideas and tools to implement so that what comes out of our heads can be implemented effectively and employees can express their talents in the right conditions. In short, I'm the Macgyver of the company (without the mullet cut).
4/ What are the essential qualities to being a good CTO, in your opinion?
Listening, patience, as well as curiosity and a sense of compromise. To be a good CTO, you have to be able to find solutions to all situations.
5/ You've been in the Woop team since its creation - what for you are the greatest successes in terms of the platform's development and performance?
Our greatest achievement is being able, organisationally, technically and operationally, to put an idea into production a few weeks or even days after it's been put forward. But if I had to choose three, I'd say the first version of the tool, which allowed us to validate the Woop concept, the redesign of our interface, which meant we had a real direction towards usage, and our notification brick which allows us … well, to provide notifications about anything and everything (while avoiding being able to do whatever) before, after and during delivery.
6/ As an IT specialist in the supply market, what are the main technological developments you've noticed in last-mile delivery in recent years?
I think the main change is the technological explosion of our field: the logistics of the last mile, which until recently had been based on fairly dated concepts. New technologies have allowed the emergence of new uses (geolocation of crews, real-time quotes, real-time route optimisation, etc.), and the ability to be more flexible and efficient. No more flat files exchanged twice a day - welcome to Web Services! The big players are beginning to get started, which bodes well for some very exciting years to come! Woop is playing a full part in this evolution by adding value to both retailers and carriers.
If you want to hear more of the discussion with François or one of our experts, click here:
Subscribe to our newsletter