Woop's 2023 events calendar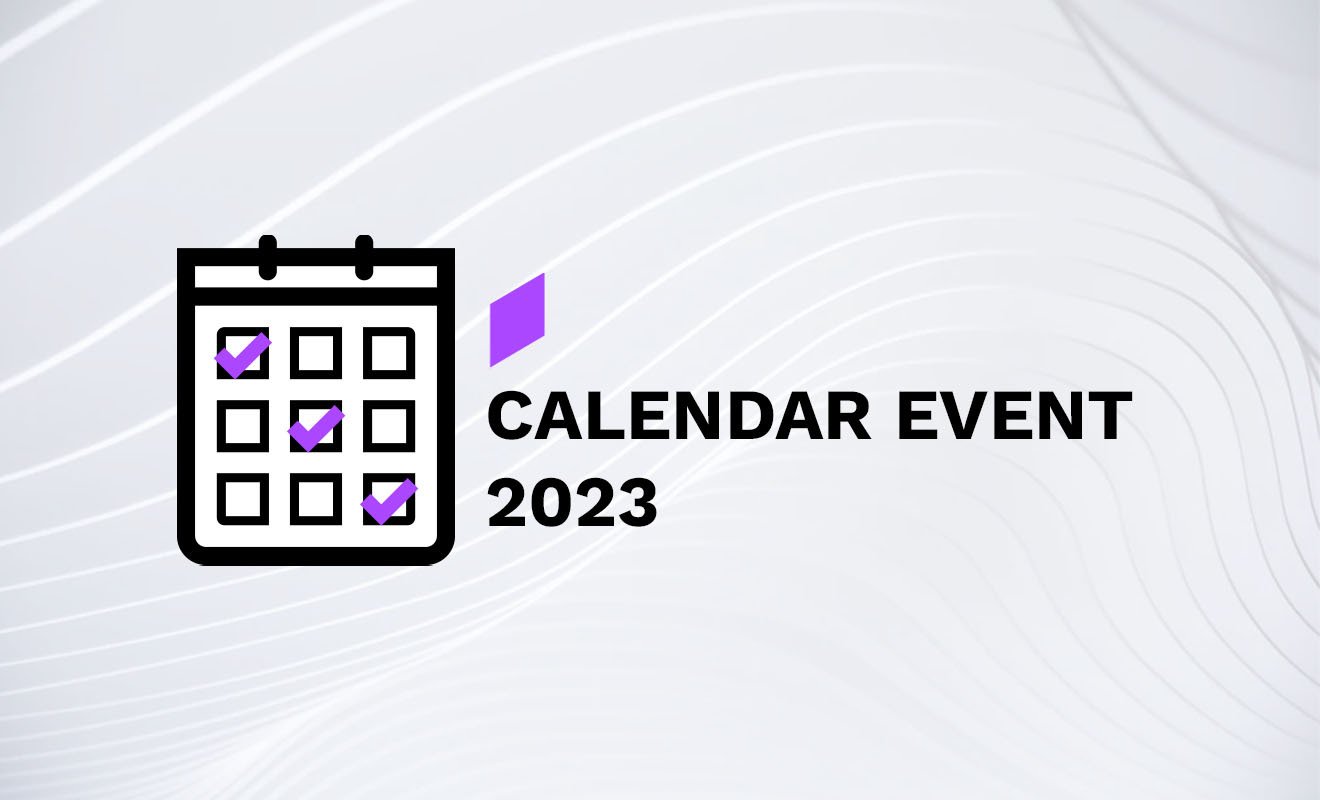 Every year, we have the pleasure of meeting you at various events and trade shows in the retail, supply chain, and e-commerce sectors.
For our teams, this is the ideal opportunity to show you our Delivery Management System Woop. The chance to make you discover our last mile delivery solutions. Get your agenda out, and make an appointment with our last mile experts to accelerate your omnichannel strategy!
Discover the events we will attend in 2023:
March
Retail Days
On March 7 and 8, 2023, the 10th edition of Retail Days will take place, the event that brings together the top executives of the retail industry. It offers decision-makers the opportunity to exchange ideas on current retail topics during workshops and debates and to carry out permanent networking.
Come and meet our experts in order to exchange your last mile strategy. These two days will be an opportunity to meet in a confidential and friendly atmosphere at the Royal Hotel in Deauville, Normandy.
Take advantage of 1000 one-to-one meetings, 10 strategic workshops, 2 business lunches, and 1 gala dinner... This is THE meeting for Top Executives in Retail!
One to one Monaco
The One to One Monaco is the must-attend event for E-Commerce and Retail decision-makers. Woop is delighted to welcome you to the 12th edition of this key event, which will take place from 14 to 16 March 2023, in a prestigious setting at the Grimaldi Forum in Monaco.
This event is characterized by its format: more than 2,000 C-Level E-Commerce participants, gathered around 7,000 one-to-one meetings. These 3 days are also an opportunity to learn more about market trends and issues encountered in the sector through numerous conferences and expert workshops.
For this edition, the One-to-One Monaco wishes to identify the reasons for the polarization of the market in order to understand all its business facets and CSR issues.
SITL
The SITL is a trade show that brings together more than 24,000 participants, 500 exhibitors, 150 conferences, and 9 sectors, all key French and European players in transport, logistics, and new technologies.
Woop invites you to visit its stand D092 from March 28 to 30, 2023 at Paris Porte de Versaille, Pavillon 1. It is the ideal moment to discover all the novelties dedicated to the transport and supply chain and to detect the trends of tomorrow.
May
SHOPTALK EUROPE
Shoptalk Europe brings together the retail industry and over 3,500 decision-makers from the world's leading brands, startups, technology companies, investors, real estate operators, media, analysts, and more! Shoptalk Europe will be held in Barcelona from, May 8-10, 2023 and will also feature an on-site meetup with over 20,000 meetings.
The largest speaker line-up with over 175 industry leaders reveals unprecedented insights to shape the future of your business in e-commerce, marketing, merchandising, physical stores, supply chain, payments, and more.
June
DELIVER EUROPE
DELIVER Europe is Europe's premier e-logistics event, bringing together more than 1500 European e-commerce and logistics leaders and all the decision makers and biggest names in the retail industry. This event will take place on June 7 and 8, 2023 in Amsterdam.
Meet our Moopists at stand B38, it will be the opportunity to meet in one-to-one meetings, discuss, network, and grow your projects. Come and discover Woop solutions on the last mile to accelerate your international deployment.
SIL BARCELONA
SIL BARCELONA is the leading trade fair for logistics, transport, intralogistics, and supply chain in Southern Europe. It presents different events and tools to connect with the most outstanding companies and professionals.
E-commerce, innovation, sustainability in cities, omnichannel, logistics, operations, and supply in retail will be highlighted in this unique event created to connect supply and demand. SIL BARCELONA will bring together 12,000 participants, over 650 European exhibitors, more than 315 speakers, and 81 countries will be represented.
Our experts look forward to seeing you from June 5 to 8, 2023 at the Fira de Barcelona Exhibition Center.
September
PARIS RETAIL WEEK
The Paris Retail Week is Europe's biggest event for the entire retail ecosystem. Woop will be present in its own booth at this 9th edition from September 19th to 21st 2023 in Paris.
The event counts 25 000 visitors, 400 speakers, and 900 business meetings. The show gathers 5 sectors such as IT for commerce; Logistics, e-logistics, and supply chain; Marketing, data, and customer relationship; Retail tech and digital (in) store; Payment solutions. A good way to have a global vision of the market and to discover new trends in e-commerce.
October
Top Transport Europe
We look forward to seeing you in Marseille on October 18 and 19, 2023 at Top Transport Europe, the only event in France bringing together so many European carriers and qualified shippers looking for concrete solutions to their needs. This exhibition brings together 300 guests, 150 partners, 10 workshops and conferences, more than 3000 one-to-one meetings, and 700 transport experts!
November
TRANSPORTS & LOGISTICS MEETINGS
The Transport & Logistics meetings are the One to One meetings for transport, logistics, supply chain, and intralogistics. The format combines trade fairs and meetings. It brings together more than 230 exhibitors, 3,000 visitors, and 4,500 business meetings.
For this 10th edition, we invite you to the Palais des Congrès et des Festivals in Cannes from November 7th to 9th 2023. During these 3 days, we will present you our solutions during 14 pre-organized and adapted meetings/day.
SUPPLY CHAIN EVENT
The Supply Chain Event (SCE) combines exhibitions, business meetings, and congress. The opportunity to detect the latest trends, and news and meet new suppliers and partners dedicated to the supply chain.
Organized in exclusive partnership with Supply Chain Magazine, this show is an activator of digital transformation presenting technologies, tools, and methods to optimize the supply chain of companies in industry and retail.
This show gathers more than 120 exhibitors, and 4000 visitors and proposes more than 40 conferences and workshops around the food industry, e-commerce and mass distribution, transport, and logistics.
For this 10th edition, our experts invite you to meet them on November 15 and 16, 2023, at Porte de Versailles, Pavilion 5.1 in Paris!
TECH FOR RETAIL
The Tech for retail brings 250 exhibitors and start-ups together, more than 6000 visitors, and more than 50 conferences. This exhibition offers a complete and relevant overview of digital tools and technological innovations dedicated to the retail industry. From supply chain to customer loyalty, technology is imposing itself on retailers, each day a little more and at all levels.
Meet us during this 3rd edition on November 28 and 29, 2023 at Paris Expo Porte de Versailles, Hall 4 during this unmissable event for retail and tech players in Europe.
In the meantime, to learn more about WOOP
Our technologic platform is available as a software-as-a-service and requires no on-site software installation. For each delivery, the Woop platform automatically proposes different transport scenarios according to predefined criteria - price, quality of service, carbon impact - thus allowing you to opt for the best offer at the best price, favoring soft mobility whenever possible.
Subscribe to our newsletter