Digital transformation for local carriers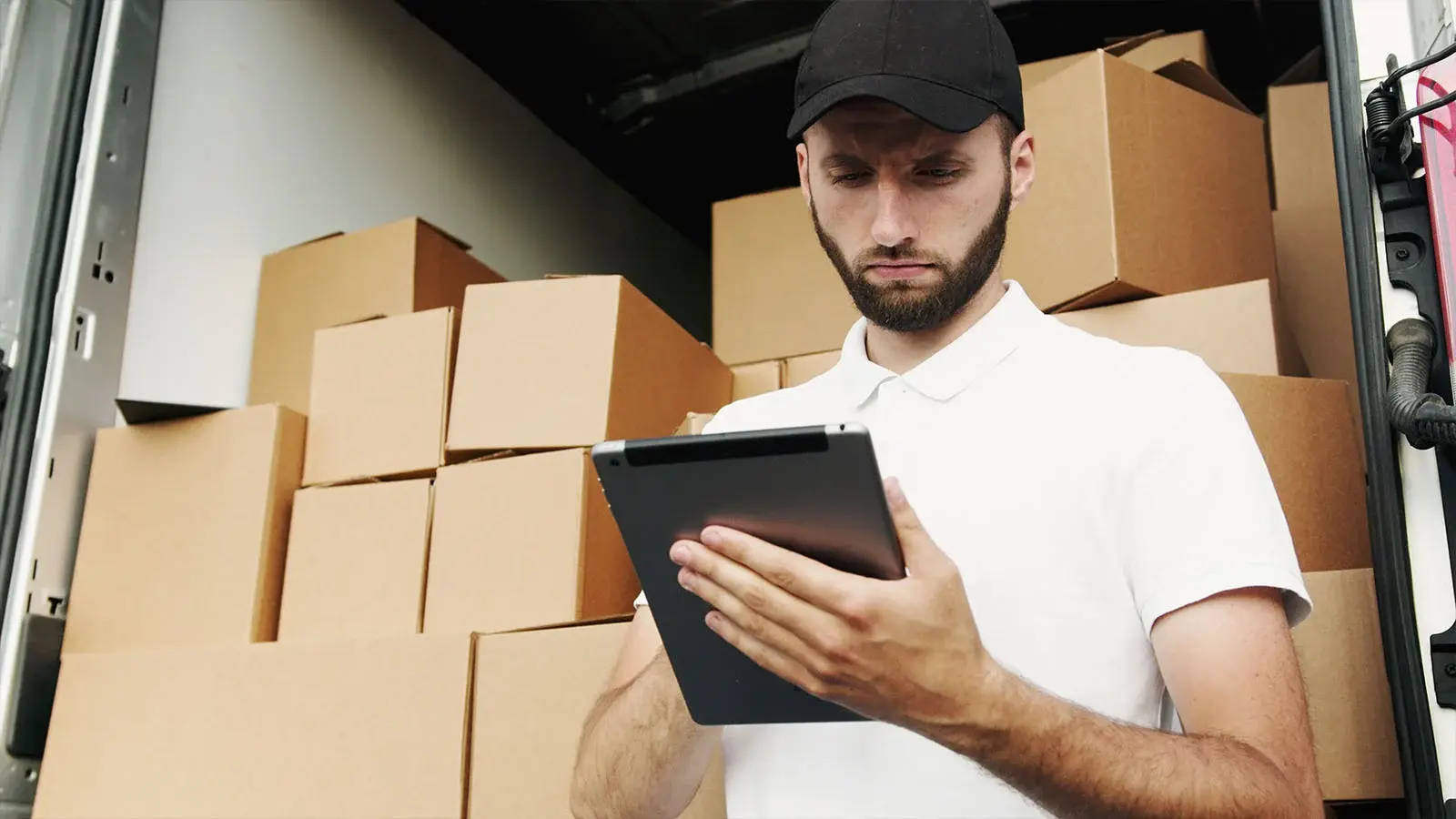 With the rapid development of new technologies, transformations have been imposed on companies and in recent years we have seen the race to digital transformation in many sectors. Retailers and carriers have also been equipped with technological tools to develop their business while meeting new consumer demands.
These digital transitions of companies have undeniably influenced our operating methods and shaken up business processes. Transformation strategies were first implemented by the most prominent companies, which are better able to equip themselves with appropriate digital tools and professionals capable of supporting these changes. On the transport side, the digital transformation of local carriers may be more complex but it is becoming a must-have.
What are the challenges for local carriers?
Digitalization has become a norm. Faced with this fact, local carriers must make this shift in order to develop their attractiveness and not be subject to competition from the most prominent transport players already equipped with new technologies.
Ideal for covering short-distance deliveries, in case of emergency or need for express operations, local carriers are able to offer a very qualitative service due to their knowledge of the territory. Let's see why making a digital transformation can help them get ahead.
Gaining in efficiency
By implementing their digital transformation, local carriers become more efficient and effective. This can be achieved by equipping themselves with planning and scheduling tools or PDAs (Personal Digital Assistants).
More concretely, we can mention the route management tool from Mapotempo by Woop, which offers route planning and optimization, assistance in execution, and real-time monitoring of operations!
There are many benefits to this solution:
23% reduction in kilometers traveled,

30% overall cost reduction,

Reduction of the carbon footprint of delivery activities through shorter distances, better routes, and better-filled vehicles,

Guaranteed compliance with delivery promises thanks to the mobile driver application (Mapotempo Live) that provides real-time status reports on goods deliveries,

Better balanced routes,

Improved working conditions for delivery personnel...
By choosing to be supported by this kind of technological solution, carriers can rely on automated and optimized processes and thus reduce manual tasks. Overall, this allows them to improve their work organization and performance.
Staying competitive
A successful digital transformation helps to remain competitive with freight forwarders and large players in the transport market by offering a wide range of services (tracking, etc.) In addition, it helps to provide the best customer experience.
To this end, some local carriers have chosen to connect to Woop's Unified Delivery Management System (DMS). Once connected, local carriers become real partners of this platform. They can then quickly connect to the biggest omni-channel brands and, thanks to the specificities of their offer, help the latter to meet their last-mile delivery challenges. By integrating the Woop platform, carriers increase their transportation flows and significantly increase their revenues.
Once connected to the platform, it only takes one click for a retailer to transfer its first transport orders to them!
Develop their business
To go further, by connecting to the Woop's technological platform, carriers can rely on dashboards presenting the KPIs (key performance indicators) of their activity to manage and monitor it.
This visibility of their performance helps them to make their business more scalable and better supervised.
A label to support local carriers in their digitalization
Le Label Woop
"Le Label Woop" aims to support and promote local carriers that meet the quality and service criteria of the Woop network: technical, functional, quality, social and environmental criteria.
This label, which is unique in the supply chain world, offers eligible carriers with increased visibility and therefore an acceleration of their activities thanks to the connection with the client brands of Woop's Unified Delivery Management System (DMS).
The labeled companies
Once carriers have been awarded the label, they are supported in their digital transformation process by Woop's expertise.
Woop's transport team uses its experience to help them manage the change and provide support during the first delivery runs. At the same time, Woop collects their feedback to further adapt the related tools.

Local carriers Interia, BMV, Transport dalet, Celtic transport, CM transport, Ebenezer, GD service, and Carrano are among the very first certified!
These carriers are audited on 5 criteria to meet the specific requirements of retail players:
Technical,
Functional,
Quality of service,
Social,
Environmental.
To go further...
Let's remind ourselves of the facts. There are several reasons why local carriers have not yet made these changes. Firstly, these changes are complicated and costly for their companies, which do not necessarily have the means to invest. Secondly, these changes entail profound changes that can disrupt their business and operations. To achieve this transformation, their teams will have to adapt and undergo training. This process, therefore, represents an investment whose results will only be visible in the long term.
This is why "Le Label Woop" was created: with this tool, adapted to your size and structure as a local carrier, Woop will provide you with training and support. Woop's experts can come to your company to implement the perfect digital solution and provide follow-up and training for your staff.
Would you like to receive support for your digital transformation? Contact our team of experts!
Subscribe to our newsletter