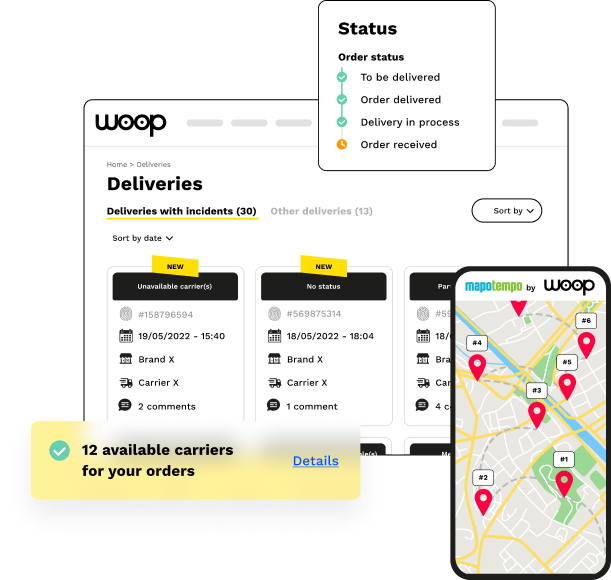 Accelerate your performance with Woop, the Last Mile platform.
How to benefit from new growth drivers with retailers
How to quickly and easily implement your digital transformation
How to accurately monitor your activity and improve the quality of your service
How to easily organise and optimise your route management
How to limit the environmental impact of your activities
By joining the platform, you'll boost your turnover by increasing your flows, and you'll benefit from the use of Woop technology to manage your business. Woop supports you in your digital transformation and provides you with technical solutions, as well as support and customised services.
Higher visibility
Develop new growth drivers by connecting with omni-channel brands looking for efficient transport partners.
Technical and team support
Benefit from access to technical solutions, personalised support and customised services for your digitalisation process.
Management of your activity
Thanks to the dashboards and data of the Woop solution, you can precisely manage your activities and the quality of service provided to your customers.