How to set up simple delivery tracking for your teams?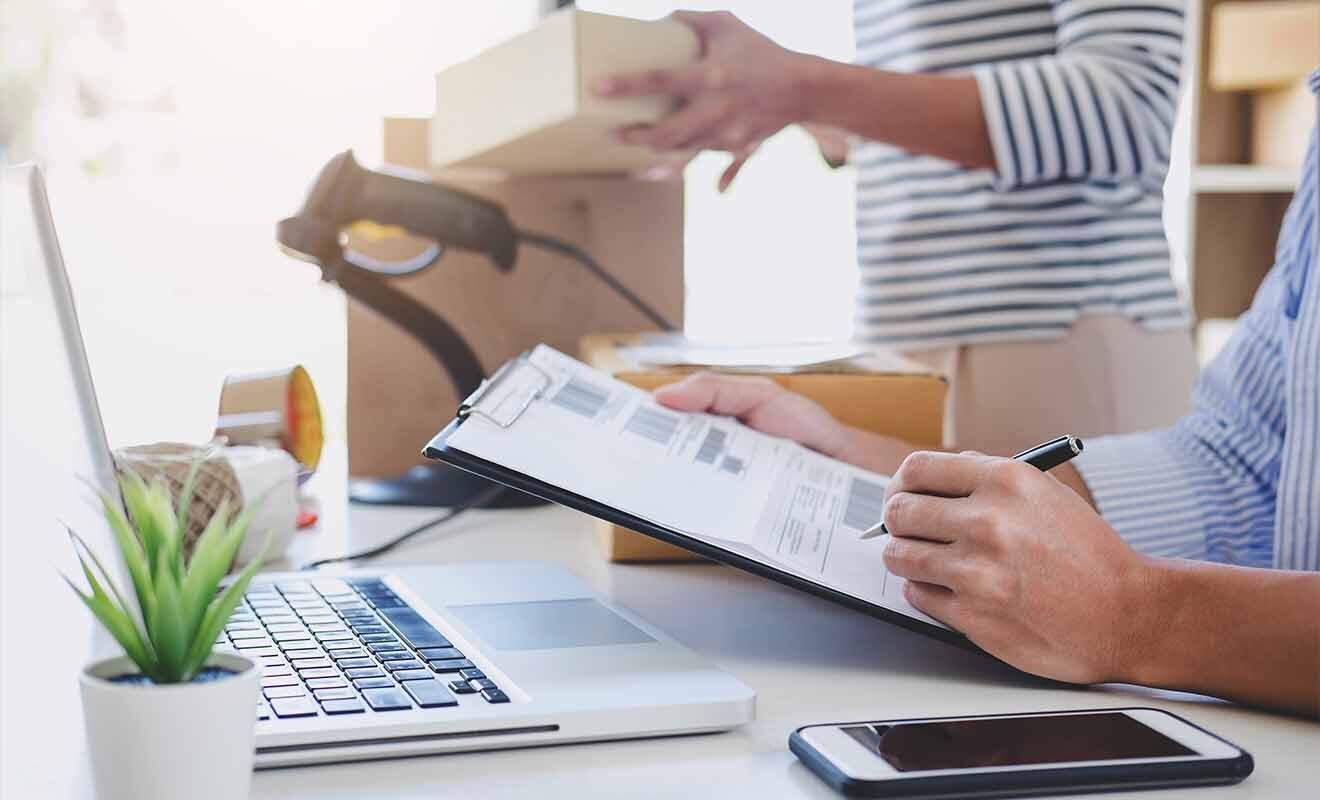 In order to efficiently manage the activity of your company or your e-commerce website, it is important to track the status of each delivery in a simple and efficient way. This will ensure that orders are delivered on time and that customers are satisfied. It can also help your teams solve any problems that may arise during the transportation of goods as quickly as possible.
In this article, we will present you 3 reasons to track your deliveries and all our tips to implement it!
Why set up a tracking system for deliveries?
1. Improve the customer experience
Implementing a tracking system for deliveries improves the customer experience in several ways. First, your customers know in real time the status of their delivery and when they will receive their order. If there is a problem or a delay in delivery, you can anticipate and quickly notify them of the situation. They can then make the necessary arrangements. This gives them better visibility and reassures them that their order will arrive safely.
2. Build customer loyalty
Showing customers that you take their satisfaction seriously and do everything you can to ensure a positive shopping experience will give them confidence that their order will arrive on time and that any problems will be resolved quickly. This will increase their trust in your company.
By keeping them informed of the status of their delivery in real-time, with personalized customer tracking pages in your brand's colors and email or SMS communications on your behalf detailing the contents of the parcel and its progress, your customers will maintain a special connection with your brand. This seamless delivery experience will encourage them to place future orders.
3. Reduce the workload of the After-Sales Service
Thanks to an efficient tracking system, customers are informed in real time of the status of their delivery and can identify a delay and the reason for it without having to contact your After-Sales teams. As a result, the number of returns and complaints is reduced and the workload of your representatives is lightened. In particular, we have observed a 35% decrease in calls related to delivery tracking in customer services departments equipped with our tracking system.
In turn, by having access to accurate information about the status of each delivery, your After-Sales teams can respond more quickly to customer questions and inquiries, reducing the time it takes to process each request.


Our 2 tips for setting up an efficient delivery tracking system
1. Choose a tracking tool
Use an online tracking system such as the Woop Unified Delivery Management System (DMS) tracking module:
Using this module as a control tower, you will be able to view all your delivery flows in real time and on a single platform. You will be directly connected to the information system of your carriers and will be able to retrieve all their tracking notifications. Thanks to this common connection, you will have a full visibility on all the transport operations of your goods! You will be able to automatically inform your customers at each step, on behalf of your brand.
Use a mobile delivery tracking application such as Mapotempo Live :
Your drivers will be able to manage the execution of their deliveries in a simple way. On your side, you will be able to monitor in real time the status of the operations and communicate with your customers (Alerts, SMS) to ensure the respect of your delivery promises.
2. Track and analyze your delivery data
By using our control interface, you will obtain information on delays or problems encountered. You will then allow your teams to anticipate your customers' requests. An efficient way to improve your business performance and reach your delivery objectives.
You will be able to measure the satisfaction of your customers regarding their deliveries thanks to an evaluation form. This data, once centralized, will allow you to track the performance of each of your carriers.
Woop's tracking module has already proven its worth: retailers connected to Woop have obtained an average NPS (Net Promoter Score) of 75 (compared to 34 on average for parcel delivery)!
Want to know more about how Woop can help you set up a simple delivery tracking system for your teams?
Subscribe to our newsletter