The complexities of last mile logistics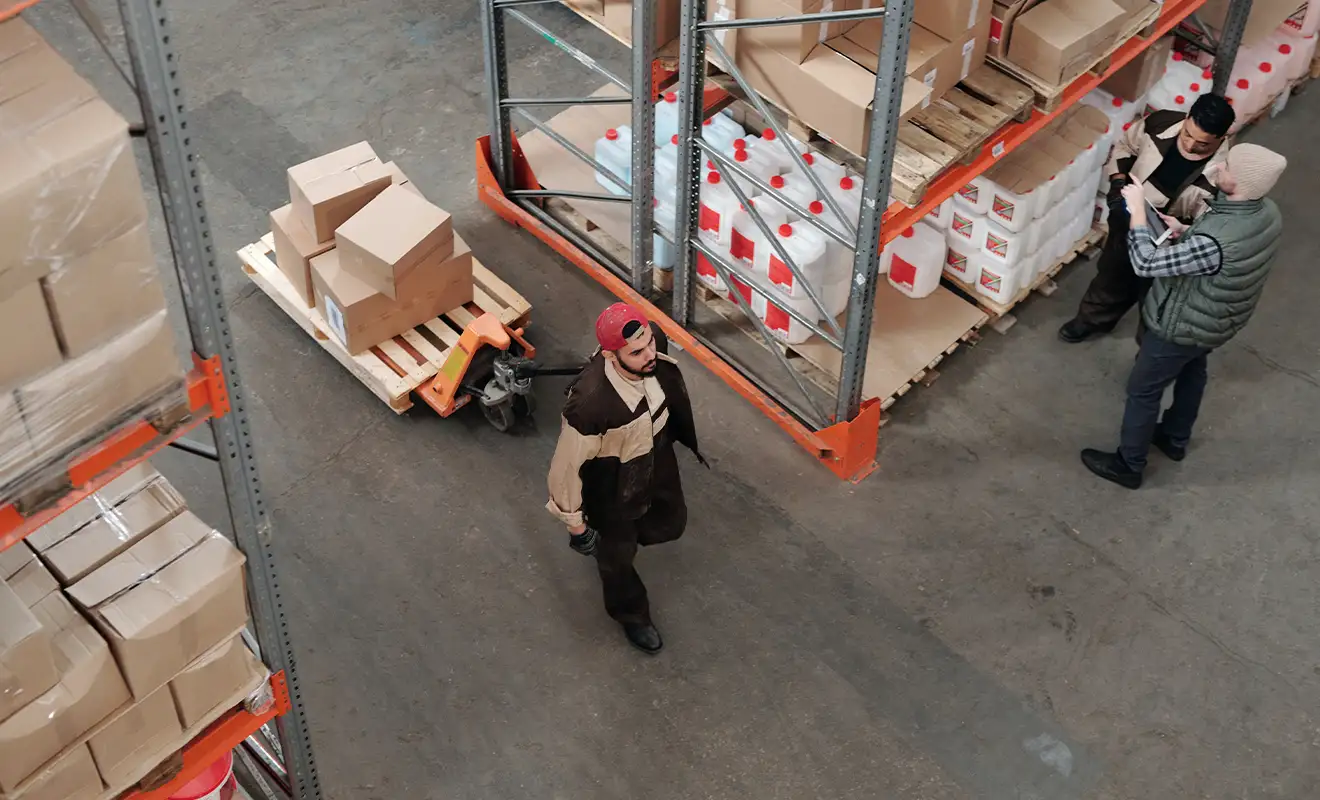 Why is last mile logistics so complex?
Brands must adapt to consumer expectations
Last mile logistics is the last step in the logistics chain of goods transport. The direct actors in these goods flows are brands (whether online or physical shops), retailers and transporters.
In the world of supply chain, the management of the last mile is the most difficult to orchestrate and the most costly because there are many delivery points scattered over the territory. But don't forget, it also directly concerns the final consumers, when the parcel is delivered to them!
However, since the health crisis, the use of e-commerce by end-consumers has increased and so have their expectations in terms of service levels and delivery methods. In fact, 43% of retailers surveyed said that the health crisis had accelerated their omnichannel strategy*.
We will see that home delivery is no longer necessarily the most advantageous delivery method for the end customer. They now want more flexibility from retail companies and better delivery promises. Retailers must therefore orchestrate a variety of flows requiring different control and orchestration according to their customers' needs (green, home, relay point, D+1, by appointment, click and collect or drive).
Implementing omnichannel: increasing delivery choices
Consumers now want brands to adapt to them and in particular to their constraints.
Giving the end consumer a choice
Where will they buy?
Give your customers a choice to shop both in-store and online.
Where will they be delivered?
Home delivery, office delivery, lockers... You can also offer to collect the parcel in the shop, in a drive-through, or at a relay point.
When will he/she be delivered?
He can choose to have his parcel delivered quickly (on the day, even H+1) or on the contrary by appointment to select the time when he will be available. Speed is no longer necessarily the number one criterion.
How will it be delivered?
Your customer would like to benefit from advanced and adapted delivery services: white glove, part of choice, assembly, etc. He may also be interested in green deliveries.

Moreover, 75% of the retailers surveyed have implemented or are in the process of implementing an approach to reduce the environmental impact of last-mile deliveries. Their motivation? 48% of them are deploying these solutions in favor of the environment above all to meet their customers' expectations, rather than out of conviction*.
All these services and delivery options were creating flows in all directions! This multitude of options and combinations gives us the impression that each customer journey is unique.
In concrete terms, how do you go about orchestrating all these flows?
This is where the challenge of the most expensive last mile lies. The implementation of several delivery solutions implies the need to call upon various carriers with specific and adapted expertise and varying transport costs.
However, between the unit cost of transport, consumer expectations of eco-responsible deliveries, and urban deliveries adapted to the constraints of the EPZs in city centers (regulating greenhouse gas emissions)... All this poses a multitude of challenges!
Unify and orchestrate these flows
As you can see, orchestrating all these flows is becoming a real logistical headache! However, retailers have no choice, because if the end customer's requirements are not met, it is highly likely that he will turn to the competition. And even downstream, they may decide not to order from you if the delivery promise is not up to scratch.
To orchestrate and unify all your flows, the use of a Delivery Management System (DMS) solution is the most suitable.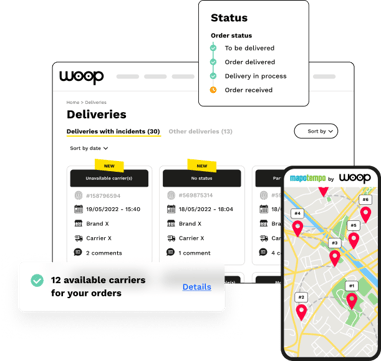 The Woop DMS allows you to centrally manage all delivery channels related to omnichannel retail. Whatever your use cases (Ship from warehouse, Ship from store, Click and Collect, Click and Drive...).
It can unify all your delivery and collection methods in a single technological solution. You can then work with the best transport partners to meet your needs and environmental requirements.
This DMS orchestrates and optimizes all delivery solutions in real time. You can thus offer the best omnichannel experience to your customers while controlling your environmental impact.
In short, it's magic: the DMS does not remove complexity, it masters it!
Would you like to know more about Woop's support in unifying your delivery channels and finding your transport partners?
*Last Mile Delivery Barometer 2022, Woop.
Subscribe to our newsletter