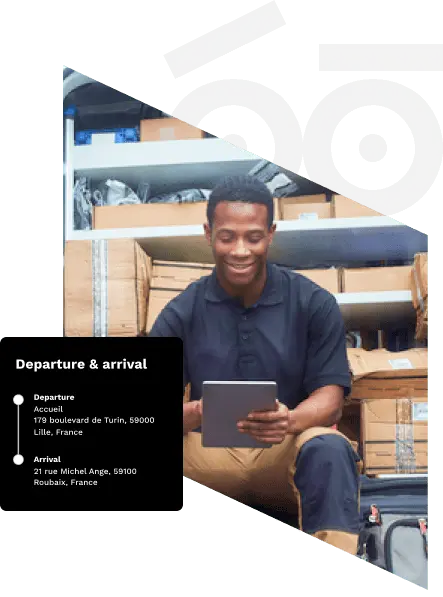 Woop is a harmonised last mile management platform, used to:
Maximise the loading of your vehicles

Minimise driver journeys and the cost of the last mile

Balance route loads and improve working conditions
Uphold delivery guarantees

Reduce your environmental impact
Advantages
Optimisation
Reduce distances travelled and operational costs with our high-performance optimisation algorithms.
Ecology
Reduce the carbon footprint of your operations through shorter distances travelled and optimal vehicle loading
Customer satisfaction
Keep your delivery guarantees and provide real-time updates on delivery statuses.

Feature details
Capacity management

Geographical sectors

Route optimisation integrating numerous constraints
Pick-up & Delivery

Open APIs to access algorithms or interface with your existing tools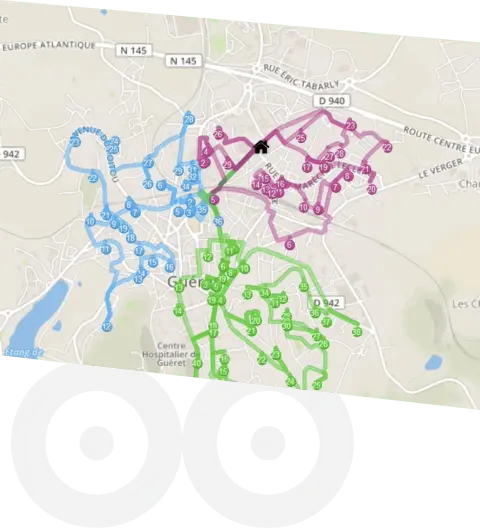 Key figures
reduction in miles travelled
constraints taken into account for planning and optimisation
vehicles equipped with the mobile application
Multi-route
Simplification of regular return trips to the warehouse
Heavy goods vehicles
Multi-mode route calculation adapted to heavy goods vehicles, as well as to pedestrians, bicycles or light vehicles.
Technological mastery
Internal operational research team to customise our algorithms to business requirements.